THIS IS AN ARCHIVE OF EVERYTHING KIOSK HAS COLLECTED. TO MEET THE DIGITAL, WE HAVE A PHYSICAL, CURRENTLY IN STORAGE IN NEW YORK. NOTHING YOU SEE HERE IS FOR SALE. PLEASE USE AS A REFERENCE AND AN INSPIRATION AND PLEASE WRITE US IF YOU HAVE ANY QUESTIONS OR INFORMATION TO SHARE.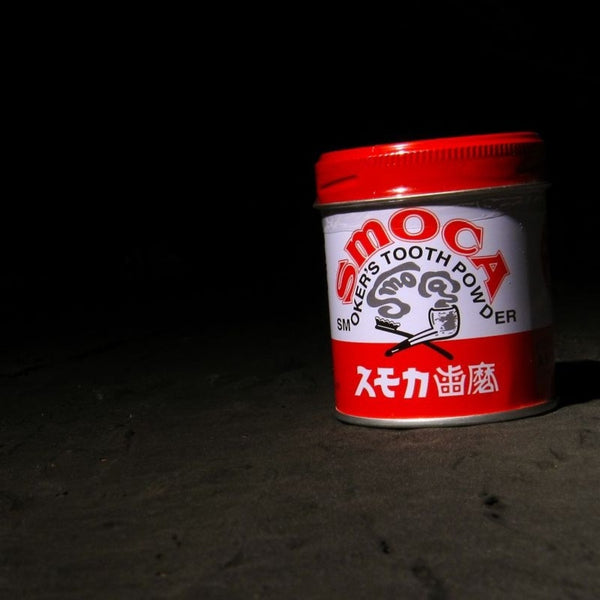 Smoca Tooth Powder
2.5" x 3"
Calcium Carbonate, Water, Calcium Pyrophosphate, Microcrystalline Callulose, Propylene Glycol, Glycerin, Sodium Lauryl Sulfate, Saccharin & Sodium Bicarbonate
JAPAN
Smoka.
Like a smoker,
so cool
you can use it
even if you don't smoke,
and you shouldn't smoke.
Wet your brush,
dip it in
and brush all those tar stains
away.