THIS IS AN ARCHIVE OF EVERYTHING KIOSK HAS COLLECTED. TO MEET THE DIGITAL, WE HAVE A PHYSICAL, CURRENTLY IN STORAGE IN NEW YORK. NOTHING YOU SEE HERE IS FOR SALE. PLEASE USE AS A REFERENCE AND AN INSPIRATION AND PLEASE WRITE US IF YOU HAVE ANY QUESTIONS OR INFORMATION TO SHARE.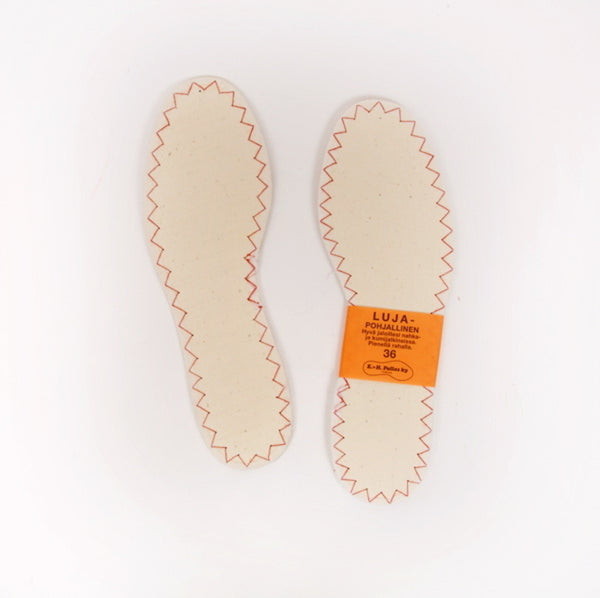 Shoe Inserts
Sizes Vary
Burlap, Fabric & Thread
FINLAND
Made by E.K. Pallas - a small, family-owned company established in 1959. The inserts are formed of many layers and designed to keep your feet warm and dry. The layering keeps the insert flexible, but sturdy. Frankly, I am unsure if I will actually use mine or just keep them around to admire, as I think they are so pretty and the construction is interesting. The name of the model is Luja, in English it means "solid, strong, durable." Basically everything you want from a shoe insert. Good for winter / rainy boot days.