THIS IS AN ARCHIVE OF EVERYTHING KIOSK HAS COLLECTED. TO MEET THE DIGITAL, WE HAVE A PHYSICAL, CURRENTLY IN STORAGE IN NEW YORK. NOTHING YOU SEE HERE IS FOR SALE. PLEASE USE AS A REFERENCE AND AN INSPIRATION AND PLEASE WRITE US IF YOU HAVE ANY QUESTIONS OR INFORMATION TO SHARE.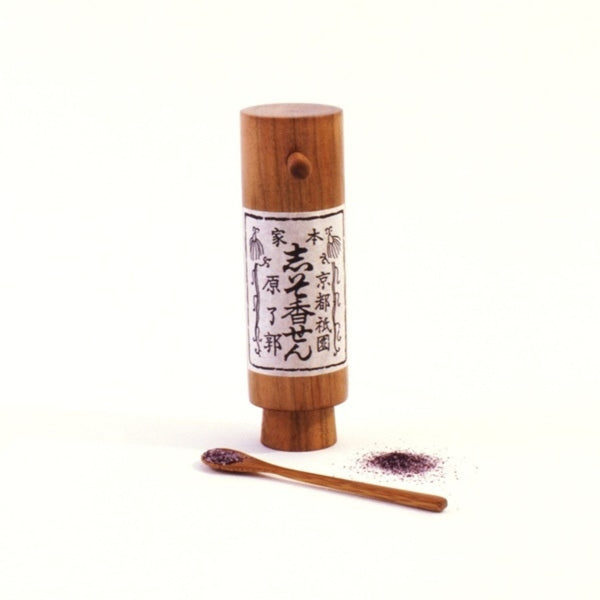 Shiso Kosen
4.5" x 1.25", 25 g.
Perilla Powder Seasoned with Plum Vinegar
JAPAN
Made by a store established in 1703 - the founder of the company was an herbalist. Over time, the shop began to produce spices and teas, keeping the tradition of herbal medicines in mind. Today, all of their products are made by hand and contain no chemicals or preservatives. Using the spoon sold with the powder, measure three spoonfuls into a small teacup and pour nearly boiling water over it. The flavor is quite salty and plum-like, similar to umeboshi - pickled plums - a Japanese food staple. It is said one should drink this to fight a cold. The powder can also be used on top of cooked rice for flavoring.