THIS IS AN ARCHIVE OF EVERYTHING KIOSK HAS COLLECTED. TO MEET THE DIGITAL, WE HAVE A PHYSICAL, CURRENTLY IN STORAGE IN NEW YORK. NOTHING YOU SEE HERE IS FOR SALE. PLEASE USE AS A REFERENCE AND AN INSPIRATION AND PLEASE WRITE US IF YOU HAVE ANY QUESTIONS OR INFORMATION TO SHARE.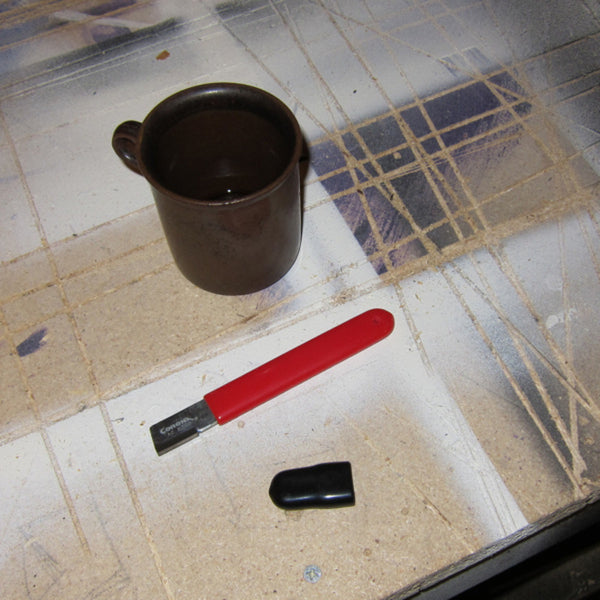 Sharpening Tool
5" x .75"
Vinyl, Plastic & Stone
USA
This tool is HOT stuff, I just can't let go of mine. You better hide your scissors because I am just about going nuts, nuts, nuts, sharpening everything I can see. A little bit of this, a little bit of that, mmm, mmm, and some fine-tuning here, a little dabble there. I just can't stop. My friend who sold me some clippers turned me onto this thing. He said no person working in the field can do without it. He's right, I just can't put mine down. I am going wild, coming to your home, office, garage, shed, backyard, study center soon. Comes with instructions. Very handy, but not related to the Handy Handle.