THIS IS AN ARCHIVE OF EVERYTHING KIOSK HAS COLLECTED. TO MEET THE DIGITAL, WE HAVE A PHYSICAL, CURRENTLY IN STORAGE IN NEW YORK. NOTHING YOU SEE HERE IS FOR SALE. PLEASE USE AS A REFERENCE AND AN INSPIRATION AND PLEASE WRITE US IF YOU HAVE ANY QUESTIONS OR INFORMATION TO SHARE.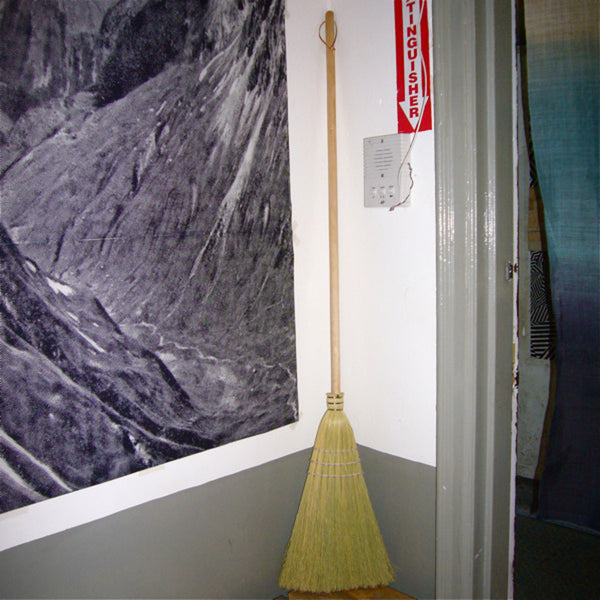 Shaker Broom
55" x 10" x 3"
Pine, Broomcorn & Hemp String
USA
A Shaker solution, a Shaker broom. You know that if my father - a very precise character (who do you think I got this pickiness from?) - is into this broom, you will be too. As he put it, "It's hard to find a good broom these days!" and, after gazing at it a while, almost too long, he said, "Wow, that's a nice broom." Okay, it is a good broom, those nylon ones get fuzzy and die within two months of regular use (bad for the environment, etc.). This one is handmade in Kentucky. The maker got into the game when he stumbled across some broom-making equipment and quickly became fascinated with it. Every broom is made by hand and is 100% natural.