THIS IS AN ARCHIVE OF EVERYTHING KIOSK HAS COLLECTED. TO MEET THE DIGITAL, WE HAVE A PHYSICAL, CURRENTLY IN STORAGE IN NEW YORK. NOTHING YOU SEE HERE IS FOR SALE. PLEASE USE AS A REFERENCE AND AN INSPIRATION AND PLEASE WRITE US IF YOU HAVE ANY QUESTIONS OR INFORMATION TO SHARE.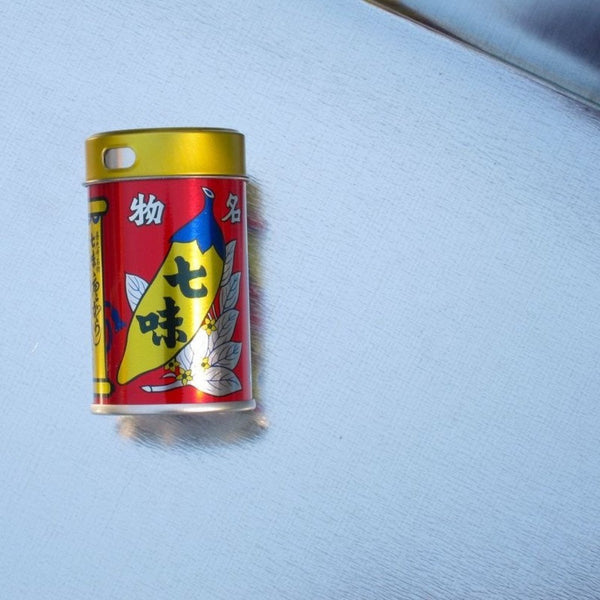 Seven Pepper Spice
1.5" x 2.5", 14 g.
Black Pepper, Ginger, Hemp Seed, Red Pepper, Roasted Orange Peel, Sansho & Shiso
JAPAN
A hot and spicy pepper powder.
Good on top of almost anything.
Egg or steamed vegetable...
Found in any reputable izakaya.
Our favorite is called Koto no Fuji
near Idabashi station;
owned by an ex-sumo wrestler.
Eggplant with dashi,
tiny clam in broth with scallion,
tofu with chinese spices, sweet, pickled scallion.
Say we sent you!
This spice has been made since the Edo period.
That's 18th century.