THIS IS AN ARCHIVE OF EVERYTHING KIOSK HAS COLLECTED. TO MEET THE DIGITAL, WE HAVE A PHYSICAL, CURRENTLY IN STORAGE IN NEW YORK. NOTHING YOU SEE HERE IS FOR SALE. PLEASE USE AS A REFERENCE AND AN INSPIRATION AND PLEASE WRITE US IF YOU HAVE ANY QUESTIONS OR INFORMATION TO SHARE.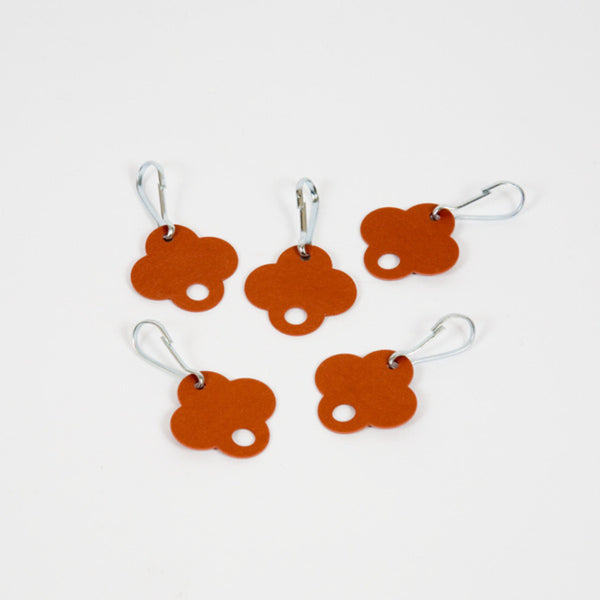 Set of Key Rings
1" 
Fiber & Metal, Set of 5
USA
Of all the ways to identify your keys, these are by far the most fun. They are easy to write on and super strong. You don't really need a bunch of garish, colored rubber thingies wrapped around your keys, do you? Ross came up with the brilliant idea of clipping them together into strands and making a door curtain out of them. We encourage this thought. If you want to make one, let us know the dimensions of your doorway, and we will help you figure out what you need. Bulk discounts, naturally...