THIS IS AN ARCHIVE OF EVERYTHING KIOSK HAS COLLECTED. TO MEET THE DIGITAL, WE HAVE A PHYSICAL, CURRENTLY IN STORAGE IN NEW YORK. NOTHING YOU SEE HERE IS FOR SALE. PLEASE USE AS A REFERENCE AND AN INSPIRATION AND PLEASE WRITE US IF YOU HAVE ANY QUESTIONS OR INFORMATION TO SHARE.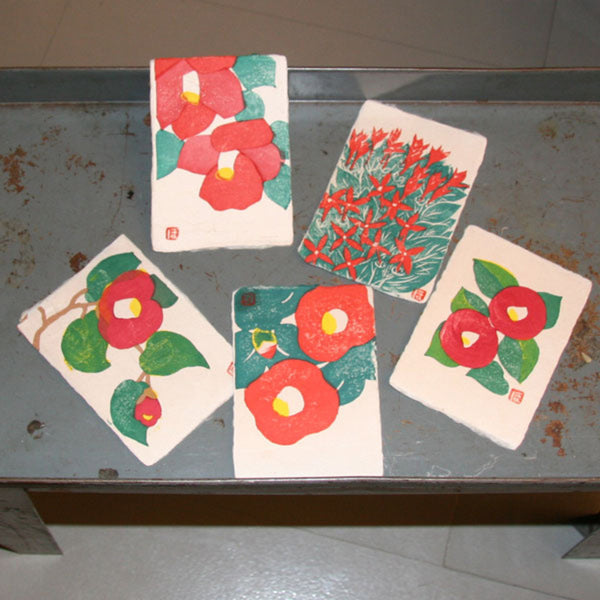 Set of Five Hand Printed Woodcut Cards & Envelopes
4" x 6"
Paper
JAPAN
Mr. Honda started drawing and making woodcuts 30 years ago. Today he is 55 years old and continues to refine his art. He lives on the island of Oshima, close to Tokyo, and is very influenced by the nature that surrounds him. He loves the ocean and feels the island is a good place for his work. We think so too. His prints are done on handmade washi paper. Here, we present a selection from the 30 different camellia images he offers, and one orchid.