THIS IS AN ARCHIVE OF EVERYTHING KIOSK HAS COLLECTED. TO MEET THE DIGITAL, WE HAVE A PHYSICAL, CURRENTLY IN STORAGE IN NEW YORK. NOTHING YOU SEE HERE IS FOR SALE. PLEASE USE AS A REFERENCE AND AN INSPIRATION AND PLEASE WRITE US IF YOU HAVE ANY QUESTIONS OR INFORMATION TO SHARE.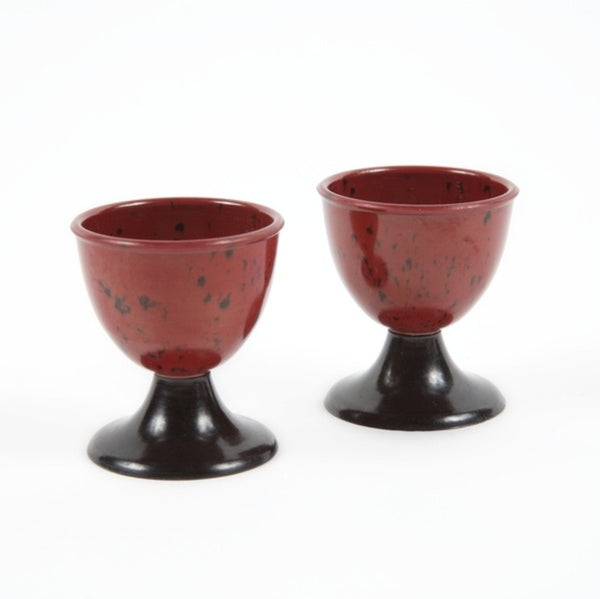 Set of Bakelite Egg Cups
1.75"ø x 2"
Bakelite
GERMANY
As I have mentioned, Germany...eggs, eggs and eggs. Have you ever seen Bakelite egg cups? Okay, vintage ones - but new? Here's the angle...it's the mid-twenties and you're a professor at the Bauhaus, you sit down to your toast with the crust cut off and your egg-pricked, perfectly boiled egg. You've chosen your Bakelite egg cup very carefully because you are a design fetishist. The sun is beaming in, the light is just right, you have complete control over every minute aspect of your environment. You tuck your starched white napkin into the collar of your starched white shirt, you eat your boiled egg with a little bit of salt and you reflect on the progress made on Walter's latest building. Ah, if only the public could understand the value of design, but you eat your egg in peace because you have your Bakelite egg cup and know someday all men and women will understand. Good morning.