THIS IS AN ARCHIVE OF EVERYTHING KIOSK HAS COLLECTED. TO MEET THE DIGITAL, WE HAVE A PHYSICAL, CURRENTLY IN STORAGE IN NEW YORK. NOTHING YOU SEE HERE IS FOR SALE. PLEASE USE AS A REFERENCE AND AN INSPIRATION AND PLEASE WRITE US IF YOU HAVE ANY QUESTIONS OR INFORMATION TO SHARE.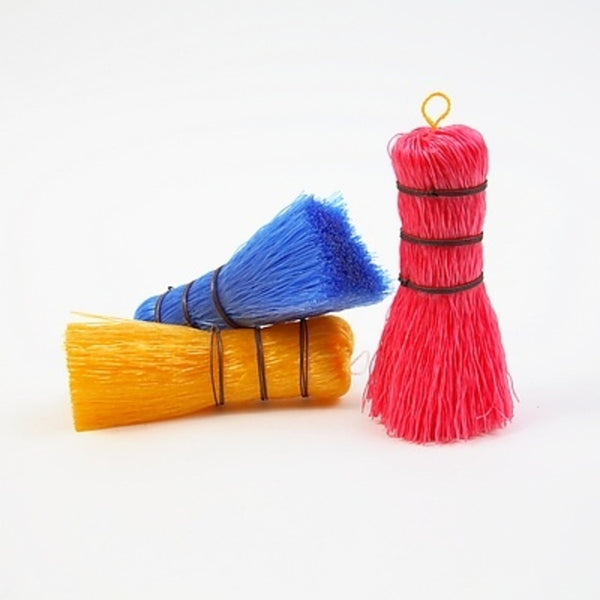 Set of 3 Plastic Household Brushes
5" x 1.75"ø
Plastic & Metal Wire
MEXICO
These relate directly to a brush we had from Sweden, interested? Even more interesting is that the Swedish brush is described (by Swedes) as a traditional form originating in Sweden but the material it is made of comes from Mexico. The connection is clear: the Swedish brush originated in Mexico but today, Mexicans - having such an appreciation for color and widespread use of plastic - have transported the natural fibers into the future. Works great on dishes but also in the laundry on hard-to-get-out stains. A customer told me it is specifically for a molcajete. Everywhere we went in Mexico laundry items and detergents were held in high regard, feels good!