THIS IS AN ARCHIVE OF EVERYTHING KIOSK HAS COLLECTED. TO MEET THE DIGITAL, WE HAVE A PHYSICAL, CURRENTLY IN STORAGE IN NEW YORK. NOTHING YOU SEE HERE IS FOR SALE. PLEASE USE AS A REFERENCE AND AN INSPIRATION AND PLEASE WRITE US IF YOU HAVE ANY QUESTIONS OR INFORMATION TO SHARE.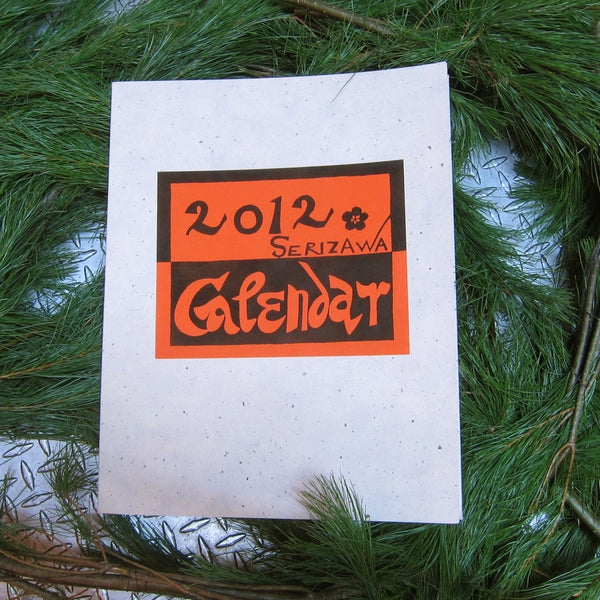 Serizawa Handprinted Calendar
14.5" x 11.5"
Stencil-printed Folio on Handmade Mulberry Paper with Vegetable Dye
JAPAN
Keisuke Serizawa, the Japanese textile artist who is a national treasure, originally issued this masterpiece in 1946. Each month is a piece of art in itself - you really want time to stand still. But time flies. We originally included the calendar as part of our first collection at Kiosk in 2005. We are happy to bring it back to enjoy every day in 2012. In 2009 we visited an exhibition of Serizawa's work at the Japan Society in New York; the kimonos were incredibly inspiring. I am really taken with his vision. Please note what we are offering is the hand printed variant not the offset version.