THIS IS AN ARCHIVE OF EVERYTHING KIOSK HAS COLLECTED. TO MEET THE DIGITAL, WE HAVE A PHYSICAL, CURRENTLY IN STORAGE IN NEW YORK. NOTHING YOU SEE HERE IS FOR SALE. PLEASE USE AS A REFERENCE AND AN INSPIRATION AND PLEASE WRITE US IF YOU HAVE ANY QUESTIONS OR INFORMATION TO SHARE.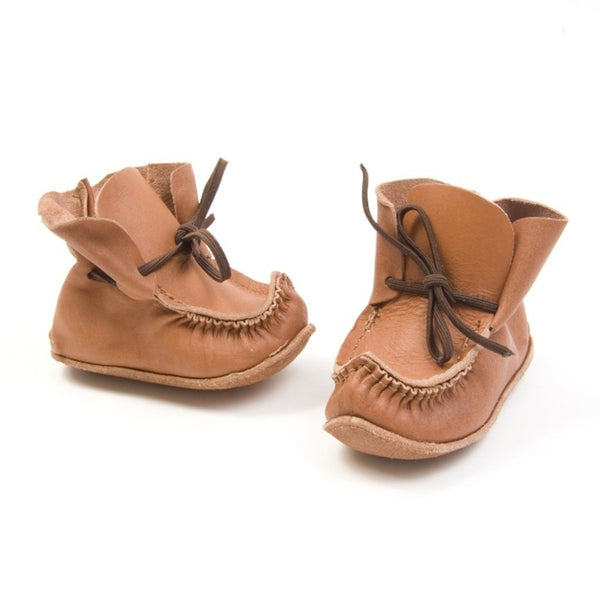 Sami Leather Baby Shoes
Assorted Sizes
Naturally Tanned Reindeer Skin & Elastic for Tie
FINLAND
The Sami people are the indigenous people in the far North; their community stretches from the north of Norway, across Sweden and into Finland and Russia. Reindeer herding is essential to their survival, approximately 40% of the population relies on herding for their income. Kerö from was established in 1929 and is located above the Arctic Circle in Sattajärvi. The company continues to be a family business today; they produce everything by hand in their workshop. The design of the baby shoe is based on the traditional Sami costume shoe. Reindeer skin is thin but very strong, which means the shoe will soften quickly but last a long time. The natural tanning process uses agents found in tree bark. This is not a Carter's baby shoe, but one for a truly adventurous child.