THIS IS AN ARCHIVE OF EVERYTHING KIOSK HAS COLLECTED. TO MEET THE DIGITAL, WE HAVE A PHYSICAL, CURRENTLY IN STORAGE IN NEW YORK. NOTHING YOU SEE HERE IS FOR SALE. PLEASE USE AS A REFERENCE AND AN INSPIRATION AND PLEASE WRITE US IF YOU HAVE ANY QUESTIONS OR INFORMATION TO SHARE.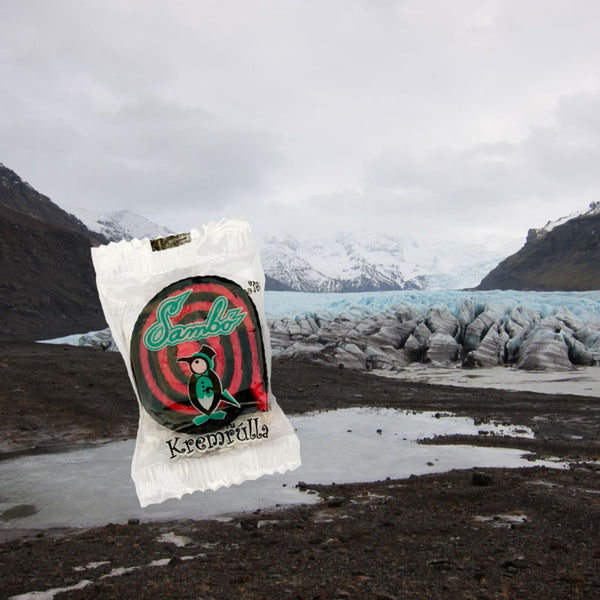 Sambo Licorice Cream Spiral
3.5" x 2"
Sugar, Flour, Glucose Syrup, Licorice, Lactic Acid & Flavors
ICELAND
A hypnotic, planetary vision of black licorice and coconut flavored cream paste (the pink stuff). Not cream in the sense of dairy, but a whipped coconut and sugar blend. Perplexing, even if you are daring. I've witnessed it in a variety of colors, and I don't think the color effects the flavor, but I'm not certain… it's yet to be determined. I don't know what, who or where, but I know I like it.