THIS IS AN ARCHIVE OF EVERYTHING KIOSK HAS COLLECTED. TO MEET THE DIGITAL, WE HAVE A PHYSICAL, CURRENTLY IN STORAGE IN NEW YORK. NOTHING YOU SEE HERE IS FOR SALE. PLEASE USE AS A REFERENCE AND AN INSPIRATION AND PLEASE WRITE US IF YOU HAVE ANY QUESTIONS OR INFORMATION TO SHARE.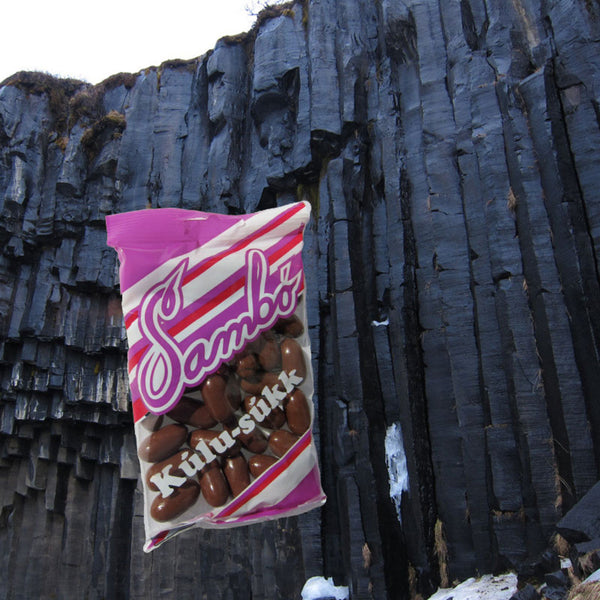 Sambo Kulu
6.5" x 4"
Sugar, Wheat Flour, Cocoa Butter, Cocoa Liquor, Milk Powders, Glucose Table Salt, Licorice extract, Salt, Vegetable Fat, Lecithin, Colors, Vanillin & Flavors
ICELAND
The package is very carnival-like and fun. The contents are yummy: slightly salty licorice coated in chocolate. It's a pretty basic and delicious candy in a pretty package. Enough for two, three, six or even eight depending on how much everyone likes sweets. With three in the car and two hours of driving, we did OK with one bag of Kulu and one Djupur. It's made with consideration, love, good jokes and eccentric behavior by Kolus, the owner of which is credited with inventing the concoction of licorice and chocolate in the 1970s. If you want the best, you should always go to the source!