THIS IS AN ARCHIVE OF EVERYTHING KIOSK HAS COLLECTED. TO MEET THE DIGITAL, WE HAVE A PHYSICAL, CURRENTLY IN STORAGE IN NEW YORK. NOTHING YOU SEE HERE IS FOR SALE. PLEASE USE AS A REFERENCE AND AN INSPIRATION AND PLEASE WRITE US IF YOU HAVE ANY QUESTIONS OR INFORMATION TO SHARE.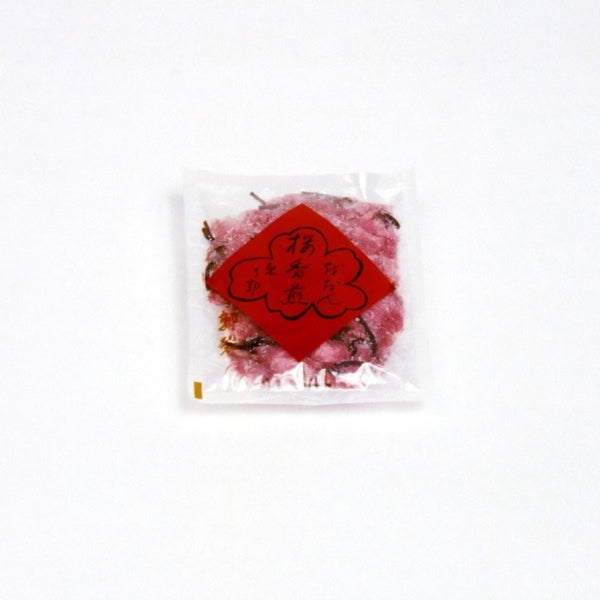 Sakura Kosen
3.5" x 4", 25 g.
Smoked Cherry Blossom Flower Beverage
JAPAN
Smoked cherry blossom flower beverage. Made by a store established in 1703. The founder of the company was an herbalist. Over time, the shop began to produce spices and teas. Today, all of their products are made by hand and contain no chemicals or preservatives. To make the beverage, place one flower in a small teacup and pour very hot water over it. The taste is slightly floral and salty. When in water, the flower opens fully and resembles a spring cherry blossom.