THIS IS AN ARCHIVE OF EVERYTHING KIOSK HAS COLLECTED. TO MEET THE DIGITAL, WE HAVE A PHYSICAL, CURRENTLY IN STORAGE IN NEW YORK. NOTHING YOU SEE HERE IS FOR SALE. PLEASE USE AS A REFERENCE AND AN INSPIRATION AND PLEASE WRITE US IF YOU HAVE ANY QUESTIONS OR INFORMATION TO SHARE.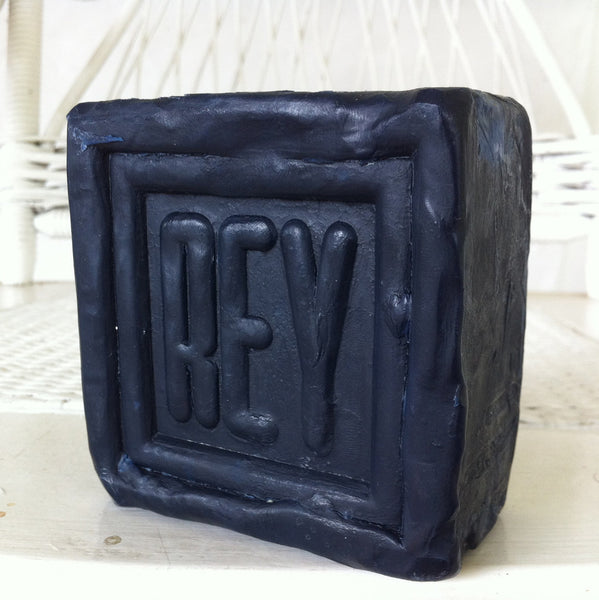 King Soap Bar
3.25" x 3.25" x 2"
Soap, Water, Fragrance & Color
COLOMBIA
You are the King of the mountain, but are you the King in your laundry room? We should all have a part of the house we rule. Stake your claim and make it official. Buy a KING soap and declare your territory. Use it as your flag and your cleaning icon, then use it to get down with the dirty as it fits perfectly in the palm. I have never been to Colombia, but my friend Chris has and he tells me that this bar is used for everything from washing the dog, to laundry and some use it for their hair. The KING holds such notoriety for leaving the hair glistening & clean that the manufacturer developed a liquid shampoo with the same formula. I guess everything and anything that steps into the "territory of the laundry" must answer to the demands of the REY. Incredibly inspiring font.