THIS IS AN ARCHIVE OF EVERYTHING KIOSK HAS COLLECTED. TO MEET THE DIGITAL, WE HAVE A PHYSICAL, CURRENTLY IN STORAGE IN NEW YORK. NOTHING YOU SEE HERE IS FOR SALE. PLEASE USE AS A REFERENCE AND AN INSPIRATION AND PLEASE WRITE US IF YOU HAVE ANY QUESTIONS OR INFORMATION TO SHARE.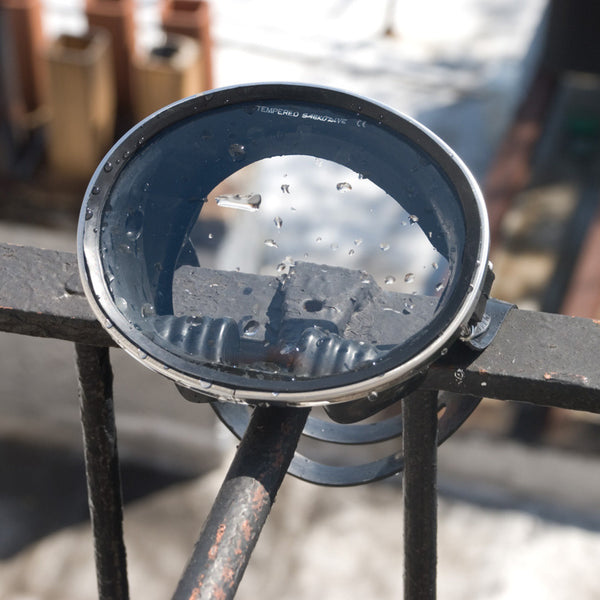 Round Snorkel Mask
6" x 3.75 x 5 
Rubber & Tempered Glass
Location Unknown 
Let's be honest, you love being underwater, looking at the fish or your cousin's legs or a frog or a leaf floating high above on the surface, but you don't want to come back to the surface with some garish day-glo, clear plastic abomination sucking on your face. You want to look like you spend summers on a boat, telling stories of dolphins, the albatross' long journey across the seas and sea urchins as big as a van. You want to look like Jacques Cousteau at 32, without all that gear. This mask will help. Inspired by the Weeki Wachee mermaids at Weeki Wachee Springs, Florida.