THIS IS AN ARCHIVE OF EVERYTHING KIOSK HAS COLLECTED. TO MEET THE DIGITAL, WE HAVE A PHYSICAL, CURRENTLY IN STORAGE IN NEW YORK. NOTHING YOU SEE HERE IS FOR SALE. PLEASE USE AS A REFERENCE AND AN INSPIRATION AND PLEASE WRITE US IF YOU HAVE ANY QUESTIONS OR INFORMATION TO SHARE.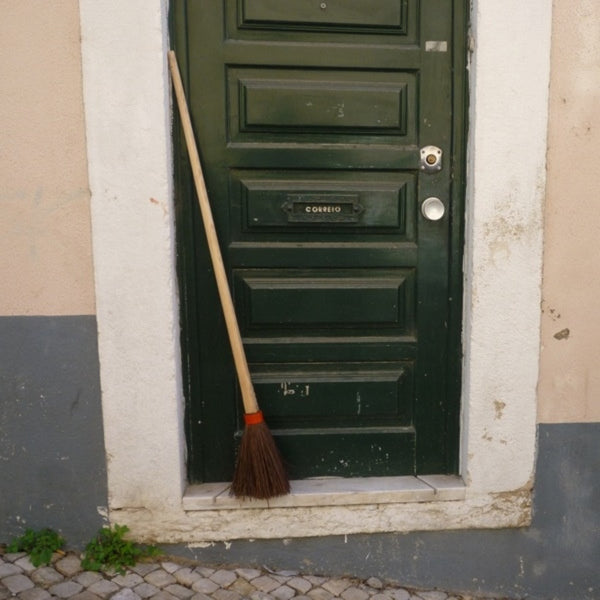 Round Broom
6" x 53"
Wood, Metal, Paint & Piassava Fiber
PORTUGAL
A Portuguese broom to use outdoors or on rough interior areas. Why the round shape? No one knew! The odd thing is there is an identical toilet-sized brush. Marco insisted we buy the toilet brush to give for free as a mini-me match when you buy a big broom. So, every broom comes with a matching toilet brush! Talk about designer coordinates! You've got it!