THIS IS AN ARCHIVE OF EVERYTHING KIOSK HAS COLLECTED. TO MEET THE DIGITAL, WE HAVE A PHYSICAL, CURRENTLY IN STORAGE IN NEW YORK. NOTHING YOU SEE HERE IS FOR SALE. PLEASE USE AS A REFERENCE AND AN INSPIRATION AND PLEASE WRITE US IF YOU HAVE ANY QUESTIONS OR INFORMATION TO SHARE.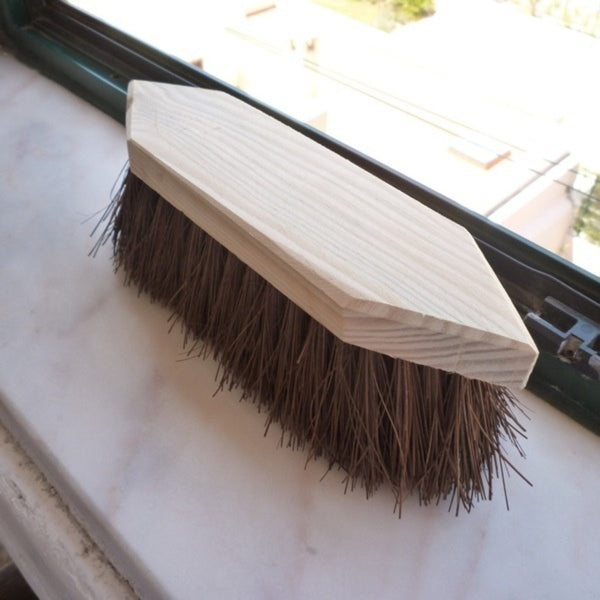 Rough Handbrush
9" x 2.5" x 3"
Wood & Piassava Fiber
PORTUGAL
For certain the most beautiful hand brush you will ever find. So, if you are really, really neurotic or into brushes like I am - after all, how many have we featured during the past four years at Kiosk? - then this one is for you. If you can obsess over the appearance of your winter mittens, shouldn't you care about the message your cleaning brush sends? You have to be careful, appearances can be deceiving, for better and for worse!