THIS IS AN ARCHIVE OF EVERYTHING KIOSK HAS COLLECTED. TO MEET THE DIGITAL, WE HAVE A PHYSICAL, CURRENTLY IN STORAGE IN NEW YORK. NOTHING YOU SEE HERE IS FOR SALE. PLEASE USE AS A REFERENCE AND AN INSPIRATION AND PLEASE WRITE US IF YOU HAVE ANY QUESTIONS OR INFORMATION TO SHARE.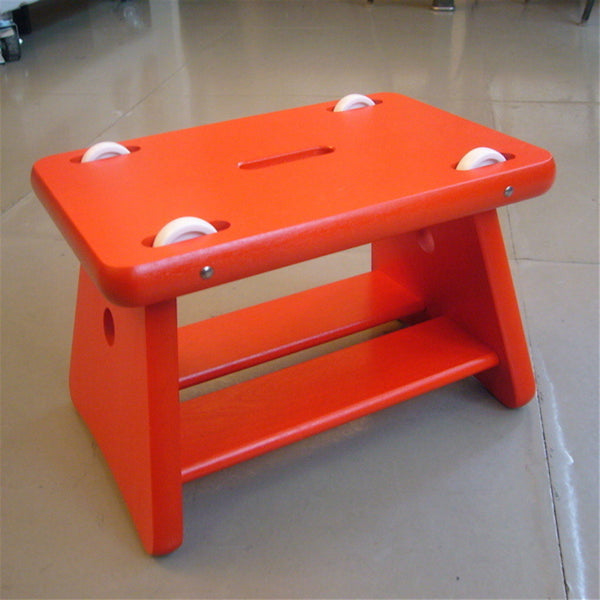 Roller Seat
12" x 8" x 8"
Wood & Plastic Wheels
FINLAND
I had a toy called "Turtle" when I was a kid - it was a simple box with wheels I rolled around the house on and had hours of fun and excitement. So, of course, when I saw this I was stunned, someone has actually designed a "Turtle" as a product, therefore I am truly not the only one. Great! The 4th generation family firm Jujo Jussila produces Jukka toys. In 1923, they got their start by producing everyday wooden products such as ladders and electrical plates; in 1926, they made their first game - Fortuna - and have been producing top-notch toys ever since. Since the Finns claim Santa lives in Finland, I would venture to say Jukka is as close to Santa's toyshop as one could ever get. We were not allowed into a part of the factory, perhaps this is where one finds all his elves.