THIS IS AN ARCHIVE OF EVERYTHING KIOSK HAS COLLECTED. TO MEET THE DIGITAL, WE HAVE A PHYSICAL, CURRENTLY IN STORAGE IN NEW YORK. NOTHING YOU SEE HERE IS FOR SALE. PLEASE USE AS A REFERENCE AND AN INSPIRATION AND PLEASE WRITE US IF YOU HAVE ANY QUESTIONS OR INFORMATION TO SHARE.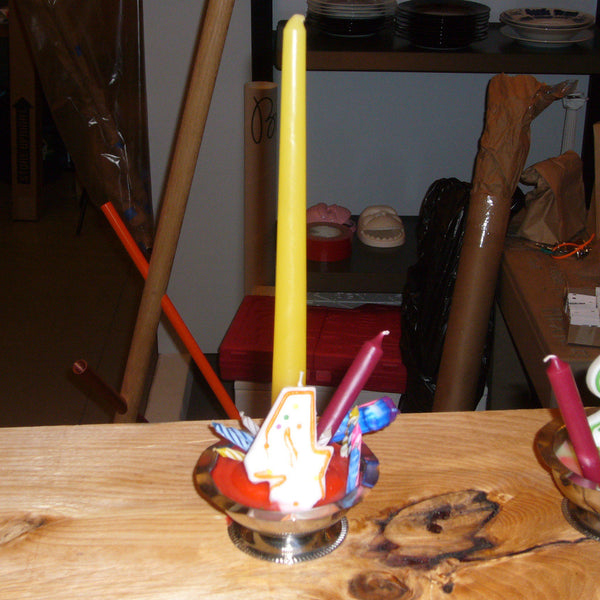 Rich, Brilliant, Willing - Candle Party
Rich, Brilliant, Willing
Candles & Metal Sorbet Dish
Manhattan, USA
Star light star bright, how I wonder how I might...rather than bringing flowers bring a bunch of candles. Hand-crafted in the Yankee style and bringing back all the fun memories of every birthday you ever had when you were a kid. A real steal. The first KIOSK commission, produced by RBW until they get tired of making them, consider this a fairly limited run. Each one is different. Created as part of Mini-Exhibition #1.