THIS IS AN ARCHIVE OF EVERYTHING KIOSK HAS COLLECTED. TO MEET THE DIGITAL, WE HAVE A PHYSICAL, CURRENTLY IN STORAGE IN NEW YORK. NOTHING YOU SEE HERE IS FOR SALE. PLEASE USE AS A REFERENCE AND AN INSPIRATION AND PLEASE WRITE US IF YOU HAVE ANY QUESTIONS OR INFORMATION TO SHARE.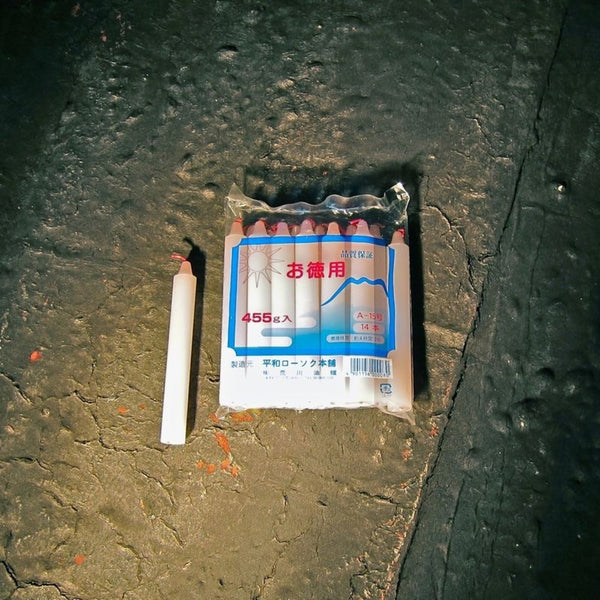 Red Wick Candle
.75" x 6" each
Wax
JAPAN
Don't let lighting a candle
go the way of writing letters.
I mean, really,
when is the last time you wrote a letter?
Go ahead, light 4 candles, sit down
and write some letters,
maybe even just a postcard.
Don't stare into the flame for too long,
it mesmerizes
but
let the flickering candlelight
push your hand along.
All candles should have colored wicks.
That is a really nice touch.
Colored wick candles for sale.