THIS IS AN ARCHIVE OF EVERYTHING KIOSK HAS COLLECTED. TO MEET THE DIGITAL, WE HAVE A PHYSICAL, CURRENTLY IN STORAGE IN NEW YORK. NOTHING YOU SEE HERE IS FOR SALE. PLEASE USE AS A REFERENCE AND AN INSPIRATION AND PLEASE WRITE US IF YOU HAVE ANY QUESTIONS OR INFORMATION TO SHARE.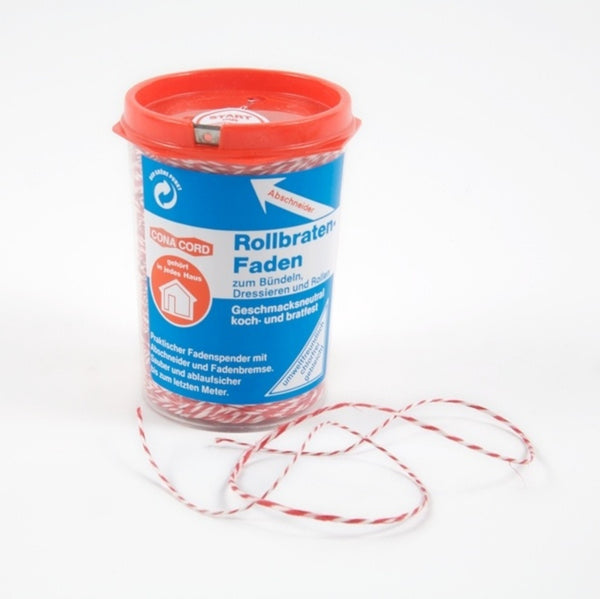 Red & White Butcher Cord
3"ø x 4.25" container
Cotton Twine
GERMANY
I remember red and white colored twine from bakeries, but in Germany, it is associated with butchers and apparently most people also use it at home. It is taste-free for cooking, heat resistant and comes in a self-cutting container. Ross: "Good for making popcorn necklaces." Theo: "Pretty much the coolest twine you can buy." A little bit pricey, but ours lasted for almost 2 years. The holder is very practical too. Essentially, this twine is the only twine you need to have around.