THIS IS AN ARCHIVE OF EVERYTHING KIOSK HAS COLLECTED. TO MEET THE DIGITAL, WE HAVE A PHYSICAL, CURRENTLY IN STORAGE IN NEW YORK. NOTHING YOU SEE HERE IS FOR SALE. PLEASE USE AS A REFERENCE AND AN INSPIRATION AND PLEASE WRITE US IF YOU HAVE ANY QUESTIONS OR INFORMATION TO SHARE.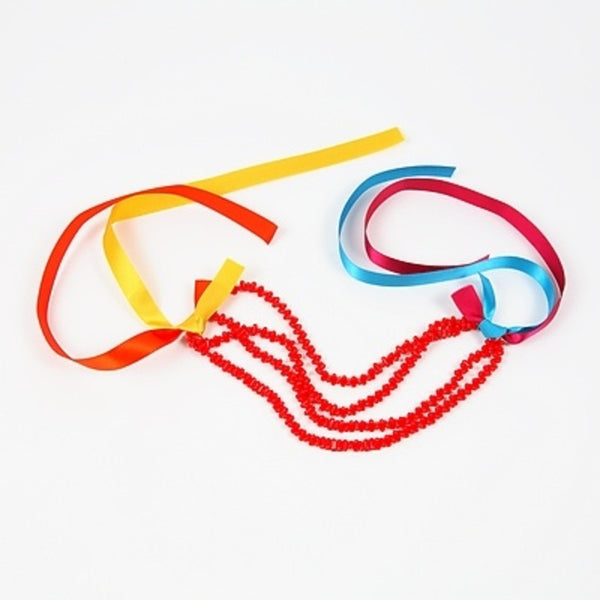 Red Necklace with Ribbon
Beads 12" long, Ribbons approx 16" long
Glass Beads & Satin Ribbon
MEXICO
In Cuetzalan most of the indigenous women of a certain age wear this necklace. It comes in a variety of forms, from long singular strands to a group of shorter strands like this one. With their very white traditional dress you can imagine it stands out. The textile researcher, Bob Freund, told me the beads represent coral, as historically it was traded with the Indians from Vera Cruz over the mountains. When worn as a group, the beads are always finished with a number of colorful ribbons that match the ribbons braided into the wearer's hair. These ribbons often go far down the woman's back to touch her waist finishing in a bow or a knot.