THIS IS AN ARCHIVE OF EVERYTHING KIOSK HAS COLLECTED. TO MEET THE DIGITAL, WE HAVE A PHYSICAL, CURRENTLY IN STORAGE IN NEW YORK. NOTHING YOU SEE HERE IS FOR SALE. PLEASE USE AS A REFERENCE AND AN INSPIRATION AND PLEASE WRITE US IF YOU HAVE ANY QUESTIONS OR INFORMATION TO SHARE.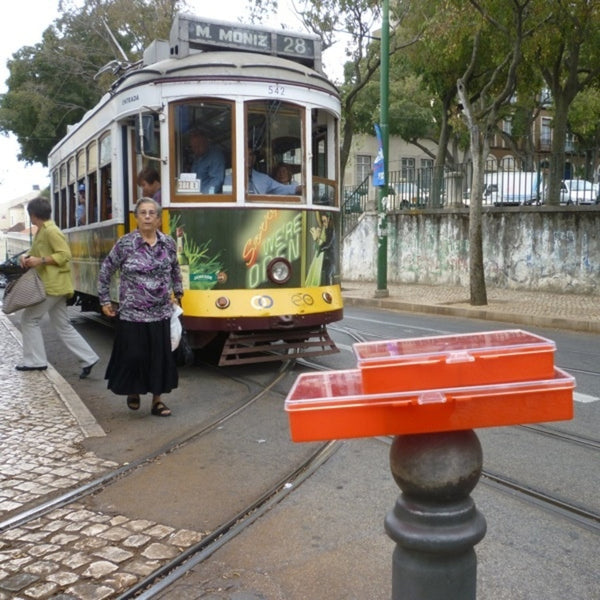 Red Hard Plastic Containers
Large: 10.5" x 6" x 1.5" Small: 7.5" x 5" x 1.5"
Plastic
PORTUGAL
Organize! Wow! In 2010, get your life in control and organized with these handy boxes. A snappy red that will either pep up your day or piss the shit out of you. Don't you have something that deserves organizing? I know you do, we all do.