THIS IS AN ARCHIVE OF EVERYTHING KIOSK HAS COLLECTED. TO MEET THE DIGITAL, WE HAVE A PHYSICAL, CURRENTLY IN STORAGE IN NEW YORK. NOTHING YOU SEE HERE IS FOR SALE. PLEASE USE AS A REFERENCE AND AN INSPIRATION AND PLEASE WRITE US IF YOU HAVE ANY QUESTIONS OR INFORMATION TO SHARE.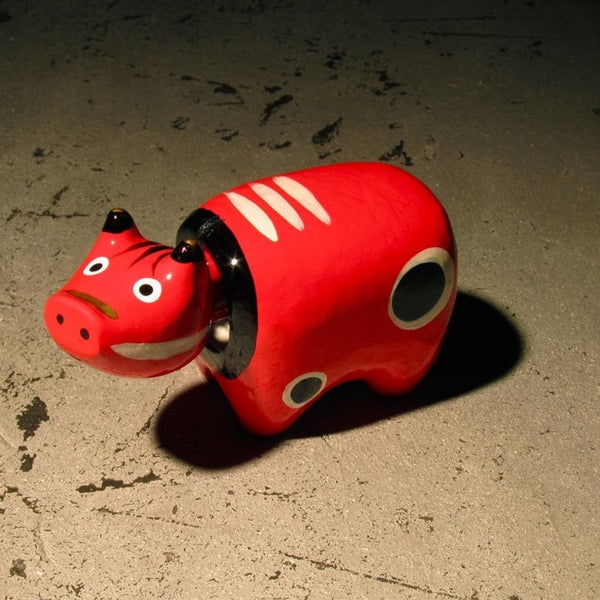 Red Cow / Akabeko
4.75" x 2" x 2.5"
Paper Maché & Paint
JAPAN
Akabeko is a traditional toy
from the Aizu region of Japan.
Made of papier-mâché
that is painted and lacquered.
When I was growing up
I had a mobile
with a little
Akabeko on it.
I never forgot him.
He is thought to ward off sickness.
Akabeko are made by fewer
than a dozen family-run workshops,
and the technique has been passed on
for generations.
It looks simple,
but the process of making one
takes about 10 days.
His head moves. I find it mesmerizing.