THIS IS AN ARCHIVE OF EVERYTHING KIOSK HAS COLLECTED. TO MEET THE DIGITAL, WE HAVE A PHYSICAL, CURRENTLY IN STORAGE IN NEW YORK. NOTHING YOU SEE HERE IS FOR SALE. PLEASE USE AS A REFERENCE AND AN INSPIRATION AND PLEASE WRITE US IF YOU HAVE ANY QUESTIONS OR INFORMATION TO SHARE.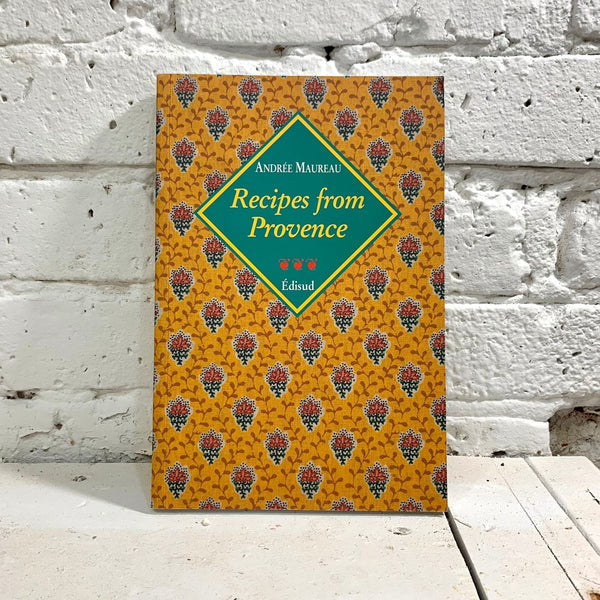 Recipes from Provence by Andrée Maureau
A book, 192 pages
1993
FRANCE

When I first visited Provence I longed for a cookbook that would teach me how to cook as the locals do. It was not easy to find in English, but here you have it. The recipes are often wrong, measurements are off, ingredients referenced later are not on the ingredient list, etc... as one would expect as the sun goes to your head in Provence. Keep your thoughts clear and you will be amazed by what you extract from this book. I find it in the houses of all of our friends in the region. This is not a cookbook but a study of the cuisine of the region. It's a great read.