THIS IS AN ARCHIVE OF EVERYTHING KIOSK HAS COLLECTED. TO MEET THE DIGITAL, WE HAVE A PHYSICAL, CURRENTLY IN STORAGE IN NEW YORK. NOTHING YOU SEE HERE IS FOR SALE. PLEASE USE AS A REFERENCE AND AN INSPIRATION AND PLEASE WRITE US IF YOU HAVE ANY QUESTIONS OR INFORMATION TO SHARE.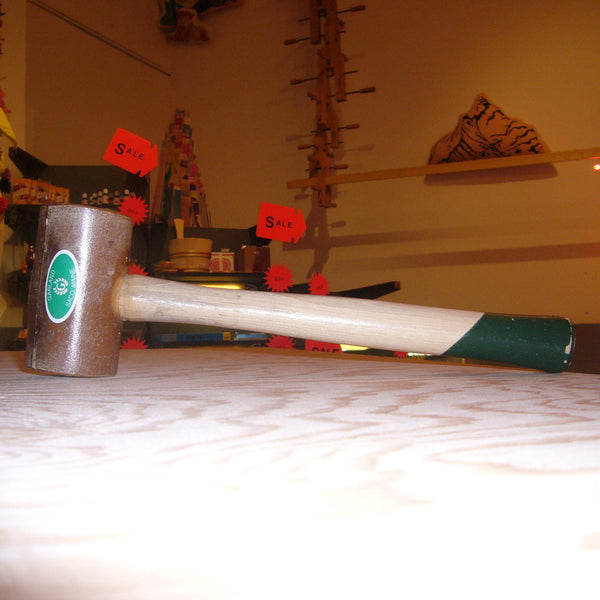 Rawhide Mallet
11.5" x 3.5"
Wood, Rawhide, a Screw & a Piece of Lead Inside
USA
Am I the only one who buys Ikea in this room? Am I also the only one who resorts to banging it really hard to put it back together on a seasonal basis? How about all those other things around the house that can use a little banging: DVD player... window... radio... leaky faucet... husband. Just think of all the endless household repairs that could be done in an afternoon! Made by Garland Manufacturing Company, founded in 1866, the only producer of rawhide mallets in the USA. I found this in my father's tool collection, the best of the best.