THIS IS AN ARCHIVE OF EVERYTHING KIOSK HAS COLLECTED. TO MEET THE DIGITAL, WE HAVE A PHYSICAL, CURRENTLY IN STORAGE IN NEW YORK. NOTHING YOU SEE HERE IS FOR SALE. PLEASE USE AS A REFERENCE AND AN INSPIRATION AND PLEASE WRITE US IF YOU HAVE ANY QUESTIONS OR INFORMATION TO SHARE.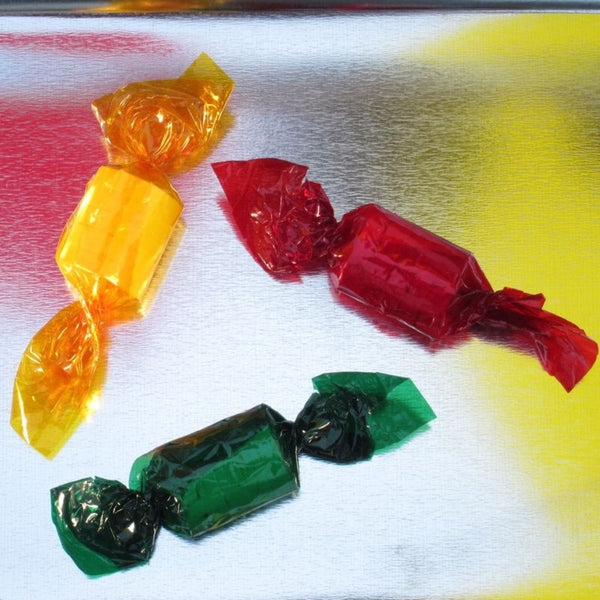 Ramune Fructose Candy
1.25"
Sugar, Cornstarch, Potato Starch, Baking Soda & Citric Acid
JAPAN
Everyone likes sugar and
pretty wrappers.
Ramune is a very classic candy in Japan.
Today it is only sold in classic candy shops.
This candy is made of fructose
or fruit sugar.
Some people consider it to be
a step better than refined sugar.
I like the way it dissolves on my tongue.
Also, I like the flavor.
If I need a pick-me-up,
one in a glass of water does the job.
In Japan, there is a Ramune drink.
My idea has been bottled!