THIS IS AN ARCHIVE OF EVERYTHING KIOSK HAS COLLECTED. TO MEET THE DIGITAL, WE HAVE A PHYSICAL, CURRENTLY IN STORAGE IN NEW YORK. NOTHING YOU SEE HERE IS FOR SALE. PLEASE USE AS A REFERENCE AND AN INSPIRATION AND PLEASE WRITE US IF YOU HAVE ANY QUESTIONS OR INFORMATION TO SHARE.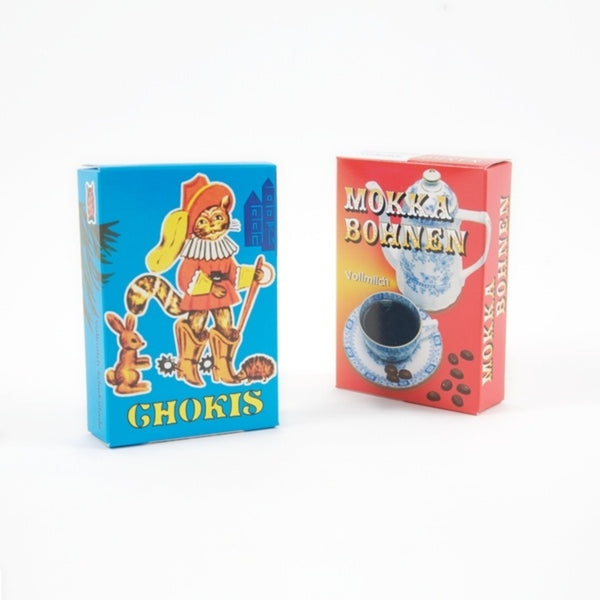 Puss & Boots and Mokka Bean Chocolate
3.75" x 2.5" x 1"
Sugar, Milk Powder, Cocoa Butter, Vanilla & Coffee Powder in the Mokka
GERMANY
Nice graphics, again - I feel like I am in the true Candyland. The contents are even better: little coffee beans with a mocha taste and each Puss & Boots has a forest animal imprinted on it - the hedgehog, owl, rabbit, cat, etc. - all of the animals Puss presented to his master in the tale. Not fancy chocolate, but some of the sweetest-looking around, both inside and out! Tiny enough pieces so you can eat a bunch of them and not feel a moment of guilt!