THIS IS AN ARCHIVE OF EVERYTHING KIOSK HAS COLLECTED. TO MEET THE DIGITAL, WE HAVE A PHYSICAL, CURRENTLY IN STORAGE IN NEW YORK. NOTHING YOU SEE HERE IS FOR SALE. PLEASE USE AS A REFERENCE AND AN INSPIRATION AND PLEASE WRITE US IF YOU HAVE ANY QUESTIONS OR INFORMATION TO SHARE.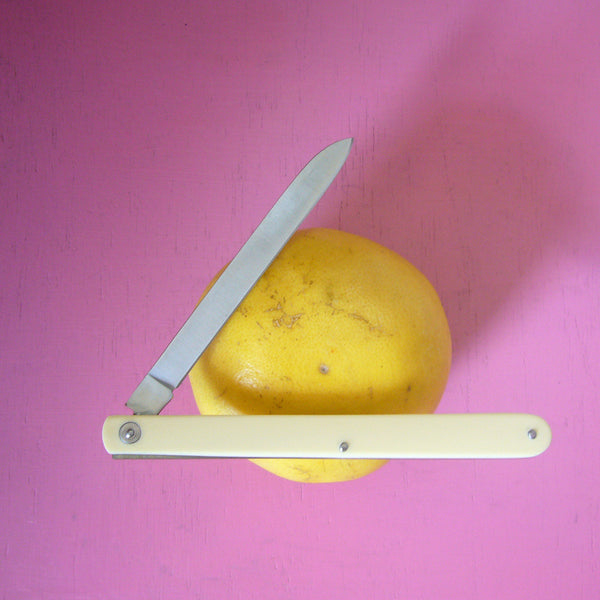 Produce Sampling Knife
6" x .5"
Plastic & Stainless Steel
USA
"Danger!" speaks the voice from within this knife. Grapefruits, oranges...beware. Beauty also cries from within. The cream handle makes it a delicate dagger. The blade being so long as it has to pass entirely through a grapefruit - grapefruit, you say? On guard! Suddenly, the mystery from within the knife seems far less dangerous. I like grapefruit. Whitney's grandfather had a fruit stand in Florida and carried one of these around in his pocket.