THIS IS AN ARCHIVE OF EVERYTHING KIOSK HAS COLLECTED. TO MEET THE DIGITAL, WE HAVE A PHYSICAL, CURRENTLY IN STORAGE IN NEW YORK. NOTHING YOU SEE HERE IS FOR SALE. PLEASE USE AS A REFERENCE AND AN INSPIRATION AND PLEASE WRITE US IF YOU HAVE ANY QUESTIONS OR INFORMATION TO SHARE.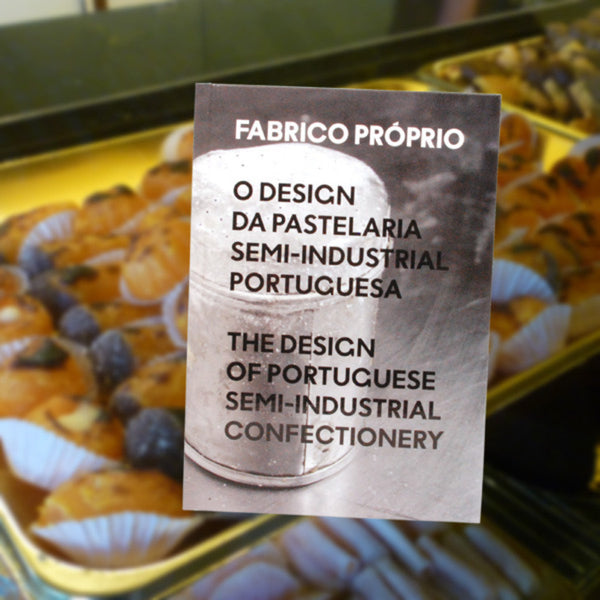 Portuguese Pastry Book
6.75" x 9.5" x 1"
Paper
PORTUGAL
"Fabrico Próprio." Do you like Portuguese sweets? Do you feel you need a guide to dig deep down into Portuguese history? Do you want to learn something about a people through their cuisine? Yes and Yes and Yes. Filled with pictures and descriptions in both Portuguese and English, this is the definitive guide to all of the above. We were able to wrangle the last five copies out of Fred, Rita, and Pedro's hands. Two major tips from the book: 1. The famous Pastal de Nata, likely the most popular Portuguese sweet, exported to China as an egg tart, has its founding in Belém, where the majority of the Portuguese explorers set out on their discoveries. Taking plenty of cakes with them, I hope; the monks who created the cakes had to have something to bribe all those people to head off into nowhere. Go to Casa Pastéis de Belém in Belém and eat. Hot out of the oven, OH! 2. The other best pastry experience we had in Portugal was at Garrett in Estoril... mocha cream on layers, Delicia; it looks like an egg but does not taste like a chicken, Maravilha or "Wonder." Do your prep work with this book and then tour Portugal tasting sweets, there is no avoiding them and no reason to, better to be prepared! As long as you don't mind drooling over what you read.