THIS IS AN ARCHIVE OF EVERYTHING KIOSK HAS COLLECTED. TO MEET THE DIGITAL, WE HAVE A PHYSICAL, CURRENTLY IN STORAGE IN NEW YORK. NOTHING YOU SEE HERE IS FOR SALE. PLEASE USE AS A REFERENCE AND AN INSPIRATION AND PLEASE WRITE US IF YOU HAVE ANY QUESTIONS OR INFORMATION TO SHARE.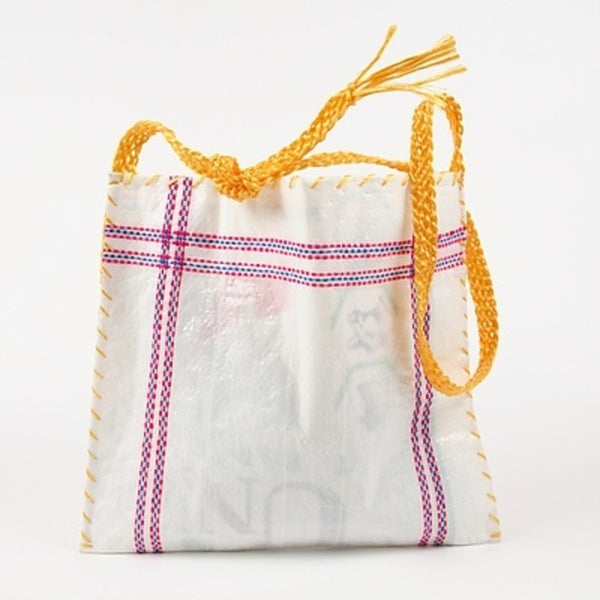 Plastic Recycled Moral
15" x 14"
Recycled Plastic
MEXCIO
A recycled bag made from leftover rice, grain, and bean sacks. If you compare it to the straw moral you can see direct parallels in terms of the pattern, I found that interesting. A moral is used by men, commonly taken into the fields for the day with a machete. It is sturdy and holds quite a good amount. We found this in the same region as the straw moral. It is always great to find a product that finds yet another solution for recycling material.