THIS IS AN ARCHIVE OF EVERYTHING KIOSK HAS COLLECTED. TO MEET THE DIGITAL, WE HAVE A PHYSICAL, CURRENTLY IN STORAGE IN NEW YORK. NOTHING YOU SEE HERE IS FOR SALE. PLEASE USE AS A REFERENCE AND AN INSPIRATION AND PLEASE WRITE US IF YOU HAVE ANY QUESTIONS OR INFORMATION TO SHARE.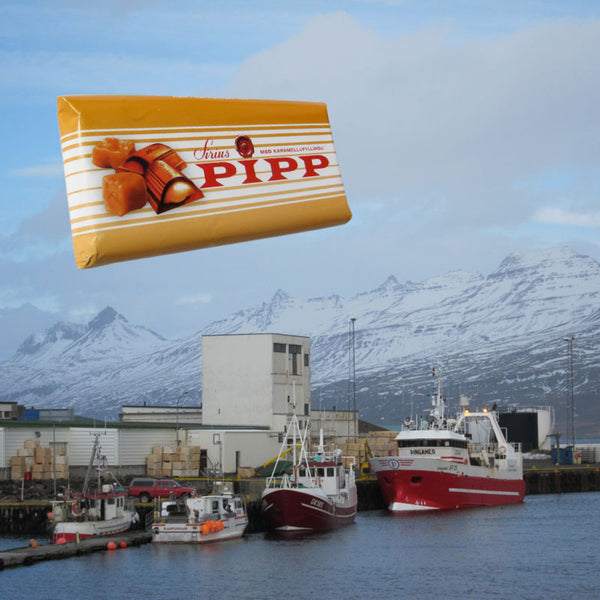 Pipp Caramel Bar
6.25" x 3", 100 g.
Milk Chocolate, Sugar, Glucose Syrup, Hardened Palm Kernel Fat, Salt (may contain traces of nuts)
ICELAND
Take your basic bar, add some not-too-sweet caramel liquid into it and voila! Pipp Caramel is born. The gooey juice can be tricky to eat with mittens and it tends to drip down the chin at all the wrong moments, but oh how burnt caramelly and yummy. It's not a liquid, but it's not a cream either - it's a bit in between. The closest taste I can compare it to is a thin dulce de leche with a sturdy housing of delectable Icelandic chocolate.