THIS IS AN ARCHIVE OF EVERYTHING KIOSK HAS COLLECTED. TO MEET THE DIGITAL, WE HAVE A PHYSICAL, CURRENTLY IN STORAGE IN NEW YORK. NOTHING YOU SEE HERE IS FOR SALE. PLEASE USE AS A REFERENCE AND AN INSPIRATION AND PLEASE WRITE US IF YOU HAVE ANY QUESTIONS OR INFORMATION TO SHARE.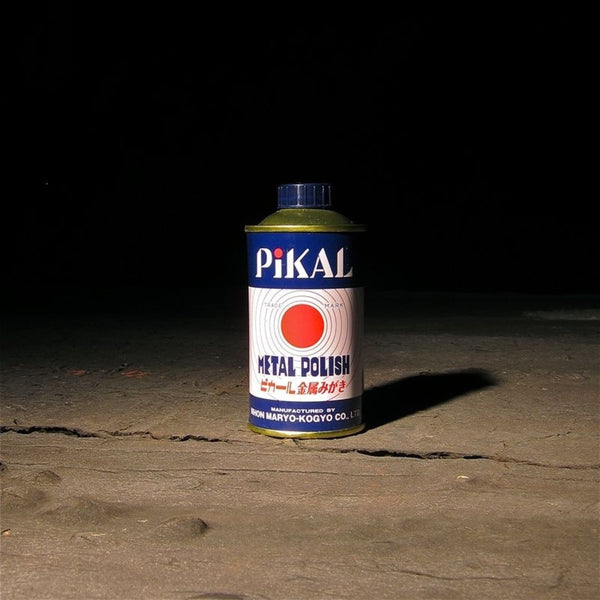 Pikal Metal Polish
2" x 4.25"
Metal Polish
JAPAN
Stare intently into the pulsating red dot
and listen.
Stare intently into the red dot
and do what it bids.
The red dot asks you to polish -
polish your metal,
all of your metal.
Go ahead and reach into your metal box
and polish almost everything in there.
Don't worry, this red dot won't bid you to do anything too strange.
I don't know about the red dot on the sweet pick;
that is a whole different story.