THIS IS AN ARCHIVE OF EVERYTHING KIOSK HAS COLLECTED. TO MEET THE DIGITAL, WE HAVE A PHYSICAL, CURRENTLY IN STORAGE IN NEW YORK. NOTHING YOU SEE HERE IS FOR SALE. PLEASE USE AS A REFERENCE AND AN INSPIRATION AND PLEASE WRITE US IF YOU HAVE ANY QUESTIONS OR INFORMATION TO SHARE.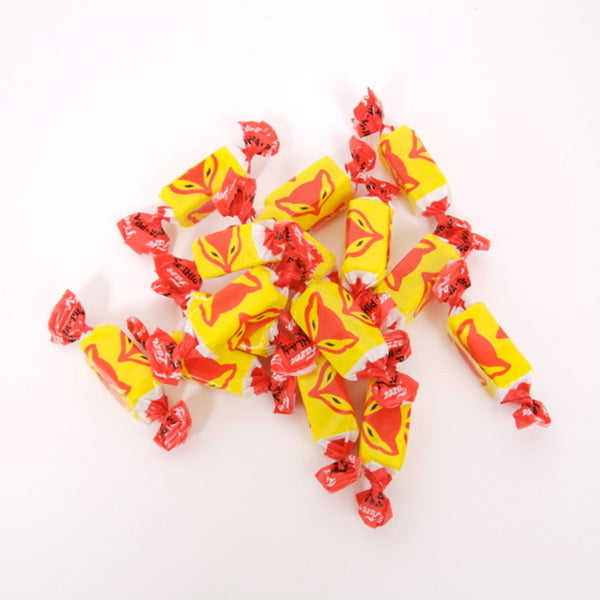 Pihlaja Candies
1"
Sugar, Coloring & Flavoring
FINLAND
Launched in 1895, everyone - no matter their age - claims their grandmother had these at her house. Some look at the product in fear= ate too many; some look in tears=I long for the days of youth and others look on in anger=why that crap again? Try some for yourself and see what you think. At the very least, they look beautiful. These are jelly candies; Pihlaja means "rowan," rowan is a type of shrub with a bright orange berry; it grows in the Northern Hemisphere and, like sea buckthorn, is common in Finland, China and the Himalayas.