THIS IS AN ARCHIVE OF EVERYTHING KIOSK HAS COLLECTED. TO MEET THE DIGITAL, WE HAVE A PHYSICAL, CURRENTLY IN STORAGE IN NEW YORK. NOTHING YOU SEE HERE IS FOR SALE. PLEASE USE AS A REFERENCE AND AN INSPIRATION AND PLEASE WRITE US IF YOU HAVE ANY QUESTIONS OR INFORMATION TO SHARE.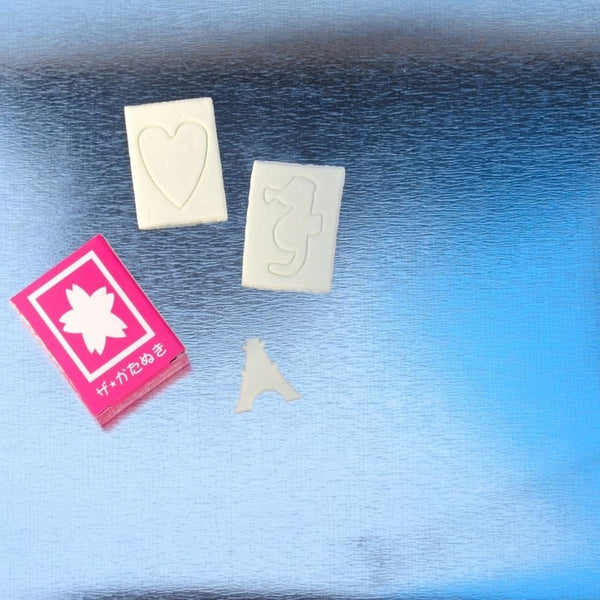 Picture Candy Katanuki
1.25" x 1.75" x .5"
Pack of Two!
Starch, Sugar, Gelatin, Sticky Rice, Flavoring & Food Coloring
JAPAN
What is "The Katanuki"?
Something drew me to the box.
It is very graphic and pretty
with interesting images.
Since 1952, Katanuki has been made
and there is only one producer -
so what is it?
It's a game for festivals,
like the ring toss.
Only you don't throw something,
you pick apart an image on its perforation marks with a tiny needle
and if you are sensitive enough and careful enough, you end up with
a whole image of something
and if not, your Katanuki breaks into pieces.
It's about calm perfection.
Marco succeeded with a whole Tokyo Tower
on his first go.
My apple turned to dust within 10 seconds.
Fine craftsman I am not.
Are you?
Yuki tried her whole childhood with no success,
sad...