THIS IS AN ARCHIVE OF EVERYTHING KIOSK HAS COLLECTED. TO MEET THE DIGITAL, WE HAVE A PHYSICAL, CURRENTLY IN STORAGE IN NEW YORK. NOTHING YOU SEE HERE IS FOR SALE. PLEASE USE AS A REFERENCE AND AN INSPIRATION AND PLEASE WRITE US IF YOU HAVE ANY QUESTIONS OR INFORMATION TO SHARE.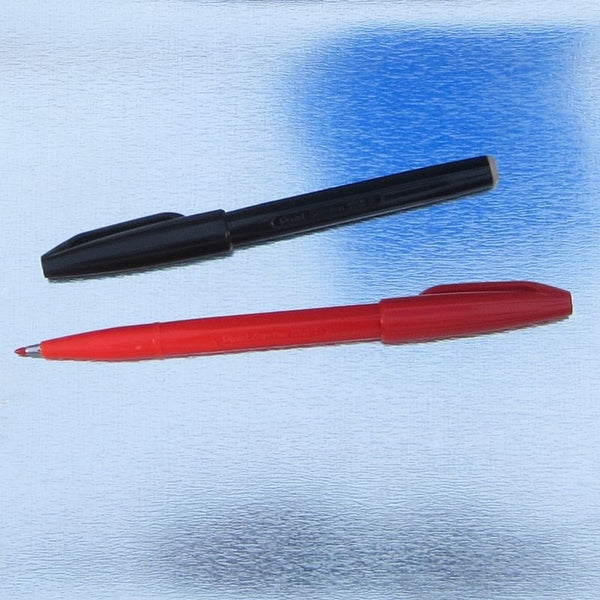 Pentel Sign Pen Set
5.5"
Plastic & Ink: Red & Black
JAPAN
A marker for signs -
what is that?
I understand this is the generic term for markers in South Korea,
but in Japan?
For drawing or for writing.
A fine tip with saturated color.
A word of warning -
do not fall asleep in bed holding.