THIS IS AN ARCHIVE OF EVERYTHING KIOSK HAS COLLECTED. TO MEET THE DIGITAL, WE HAVE A PHYSICAL, CURRENTLY IN STORAGE IN NEW YORK. NOTHING YOU SEE HERE IS FOR SALE. PLEASE USE AS A REFERENCE AND AN INSPIRATION AND PLEASE WRITE US IF YOU HAVE ANY QUESTIONS OR INFORMATION TO SHARE.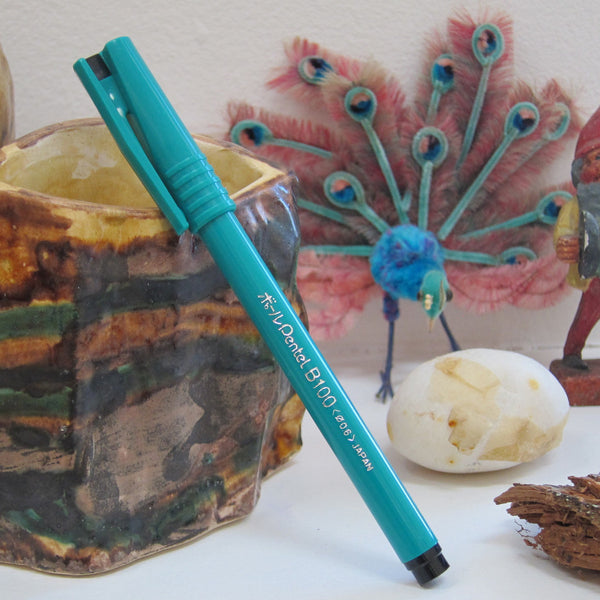 Pentel B-100
5.5"
Plastic & Ink
JAPAN
This pen brings me memories of my mother.
She used to be a schoolteacher at my school,
and always nicked these pens home.
I just love these pens.
Can't say they work better or worse
than any other pens,
but the little colored tip on the lid
can actually flip off very satisfactorily
when properly bit.
Just like that!
It's a love pen.
One of my many pen pals, I'd say.