THIS IS AN ARCHIVE OF EVERYTHING KIOSK HAS COLLECTED. TO MEET THE DIGITAL, WE HAVE A PHYSICAL, CURRENTLY IN STORAGE IN NEW YORK. NOTHING YOU SEE HERE IS FOR SALE. PLEASE USE AS A REFERENCE AND AN INSPIRATION AND PLEASE WRITE US IF YOU HAVE ANY QUESTIONS OR INFORMATION TO SHARE.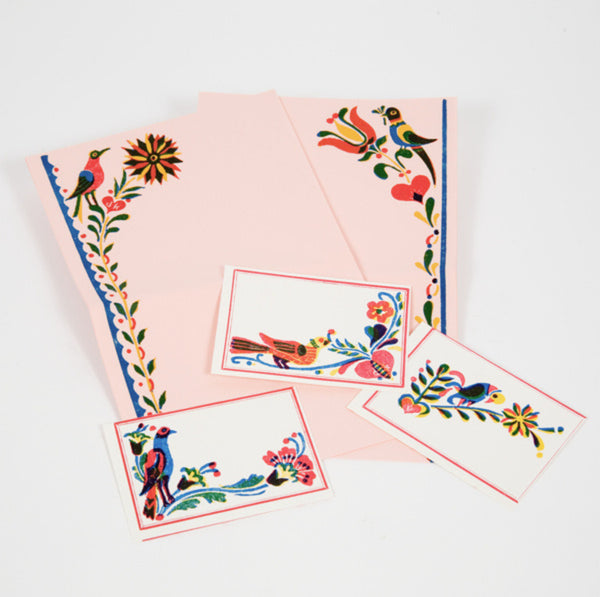 Pennsylvania Dutch Letter Sheets & Labels
5" x 8" Labels: 3.5" x 2.5", 4 Designs
8 Sheets, 2 Designs, Envelopes Included
Paper
USA
Matt and Elaine Vardjan were both teachers when they started printing their papers with Pennsylvania Dutch motifs. Using a press the family bought in 1904, the cards are printed with hand-carved linoleum blocks (a separate block is used for each color), and with handprinted precision. In the images you find a tulip, dahlia and distelfink. The distelfink is a strange and elusive bird. He perches, silent and hidden, amongst the ornate flowers, waiting for a lover or a juicy bug to fly by. Only when he finds what he is looking for will he soar through the Pennsylvanian fields singing his beautiful song.