THIS IS AN ARCHIVE OF EVERYTHING KIOSK HAS COLLECTED. TO MEET THE DIGITAL, WE HAVE A PHYSICAL, CURRENTLY IN STORAGE IN NEW YORK. NOTHING YOU SEE HERE IS FOR SALE. PLEASE USE AS A REFERENCE AND AN INSPIRATION AND PLEASE WRITE US IF YOU HAVE ANY QUESTIONS OR INFORMATION TO SHARE.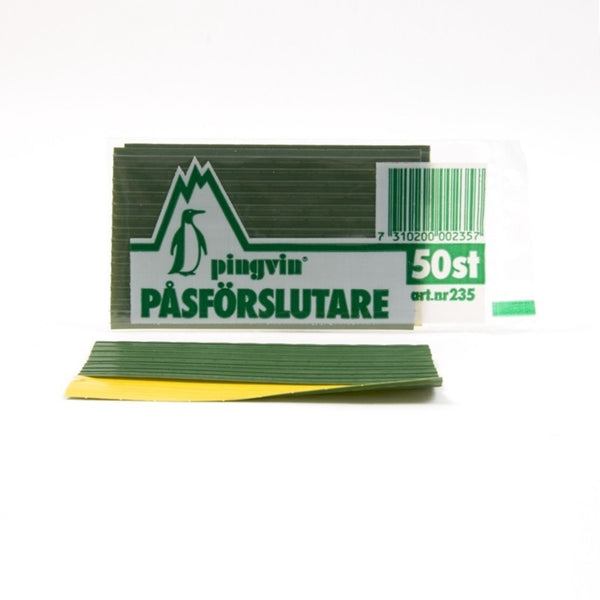 Penguin Twist Tie
4" x 2.5"
Plastic & Metal Wire
SWEDEN
Nothing much to say here - great graphic design. The company that makes them could not understand why but I am sure you and I do; treat yourself to some inspiration and remember. Great, unadulterated graphic design like this will not be around for long so support it while you can and build up your own collection. Note the yellow on one side and dark green on the other...why? I don't know but I like it.