THIS IS AN ARCHIVE OF EVERYTHING KIOSK HAS COLLECTED. TO MEET THE DIGITAL, WE HAVE A PHYSICAL, CURRENTLY IN STORAGE IN NEW YORK. NOTHING YOU SEE HERE IS FOR SALE. PLEASE USE AS A REFERENCE AND AN INSPIRATION AND PLEASE WRITE US IF YOU HAVE ANY QUESTIONS OR INFORMATION TO SHARE.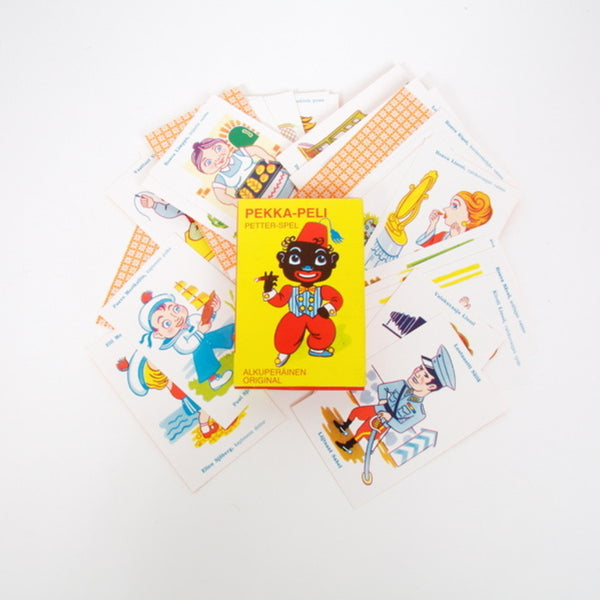 Pekka-Peli Card Game
3.5" x 2.5"x .5"
Paper
FINLAND
Pekka-Peli is a game apart. Not only is it a game without winners - the goal of the game is to not become the loser, Pekka-Peli. The card game also depicts the non-losers as Finnish stereotypical families - the Baker, the Fisherman, the Banker, the Baker's wife, daughter and son et-cetera, et-cetera. Pekka-Peli, on the other hand - well, he comes from Africa and did I tell you that this was an old game? Anyway, as ethically incorrect as the game could be interpreted as, it still is a classic with beautiful illustrations. We suggest you substitute Pekka with a KIOSK wild card, we don't mind being the looser.