THIS IS AN ARCHIVE OF EVERYTHING KIOSK HAS COLLECTED. TO MEET THE DIGITAL, WE HAVE A PHYSICAL, CURRENTLY IN STORAGE IN NEW YORK. NOTHING YOU SEE HERE IS FOR SALE. PLEASE USE AS A REFERENCE AND AN INSPIRATION AND PLEASE WRITE US IF YOU HAVE ANY QUESTIONS OR INFORMATION TO SHARE.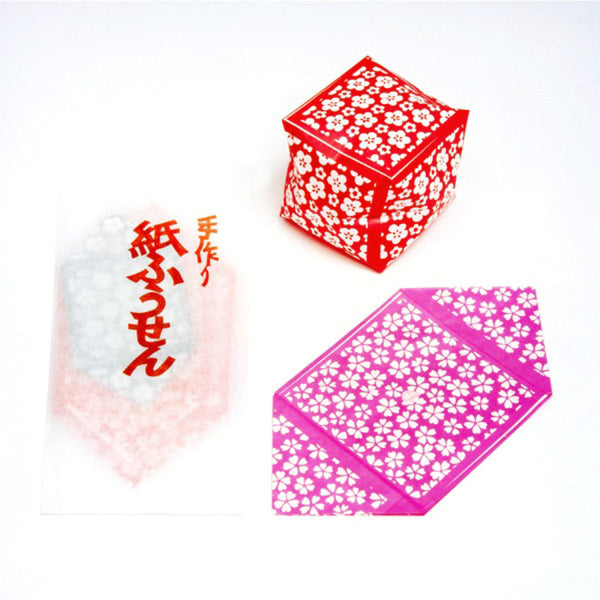 Package of 6 Paper Balloon Boxes
Large: 3.75" Small: 2.5"
Paper
JAPAN
Japanese paper balloons - kamifusen - are common in Japan and elsewhere in the world. But we had never come across square ones before. This style comes from the Toyama Region of Japan, known for its pharmaceutical industry for hundreds of years. The square form originated from the paper sheets used for packaging medicines. The supplier would print their advertising on the paper and give the balloons as gifts to children. Our ballons are handmade - the patterns being typical of traditional Japanese paper.