THIS IS AN ARCHIVE OF EVERYTHING KIOSK HAS COLLECTED. TO MEET THE DIGITAL, WE HAVE A PHYSICAL, CURRENTLY IN STORAGE IN NEW YORK. NOTHING YOU SEE HERE IS FOR SALE. PLEASE USE AS A REFERENCE AND AN INSPIRATION AND PLEASE WRITE US IF YOU HAVE ANY QUESTIONS OR INFORMATION TO SHARE.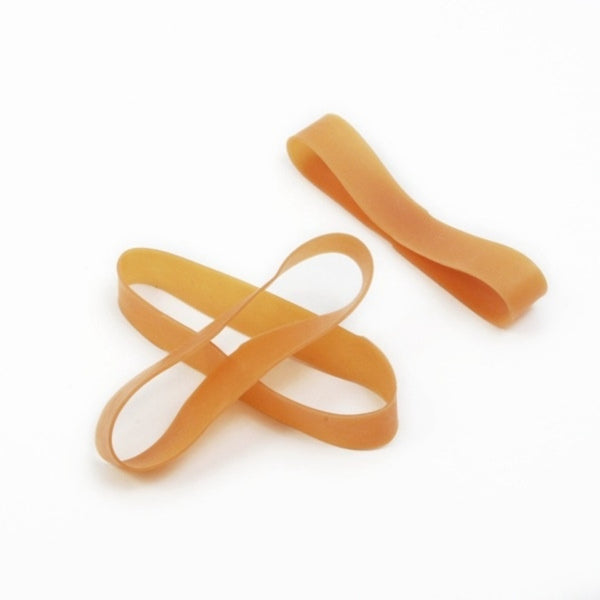 Pack of 6 Large Rubber Bands
5" long
Rubber
JAPAN
Kyowa Limited, Osaka is the leader in rubber band production in Japan. When you have an age-old product - in this case the rubber band - companies and consumers don't think about something being better. In North America, rubber bands come basically in one size and that's the way it is. No one thinks about the possibilities for such a traditional product - one has to look abroad for its potential to be explored. So, coming back to you in all its glory, we present O-Bands in different sizes for all the different moments in your life. Use the large, fat size for overly stuffed files or notebooks falling apart in your bag. Or strap together whatever you like. They are an interesting and more compact option than bungee cords, but if you need to bungee cord your notebook together, we can't help you...