THIS IS AN ARCHIVE OF EVERYTHING KIOSK HAS COLLECTED. TO MEET THE DIGITAL, WE HAVE A PHYSICAL, CURRENTLY IN STORAGE IN NEW YORK. NOTHING YOU SEE HERE IS FOR SALE. PLEASE USE AS A REFERENCE AND AN INSPIRATION AND PLEASE WRITE US IF YOU HAVE ANY QUESTIONS OR INFORMATION TO SHARE.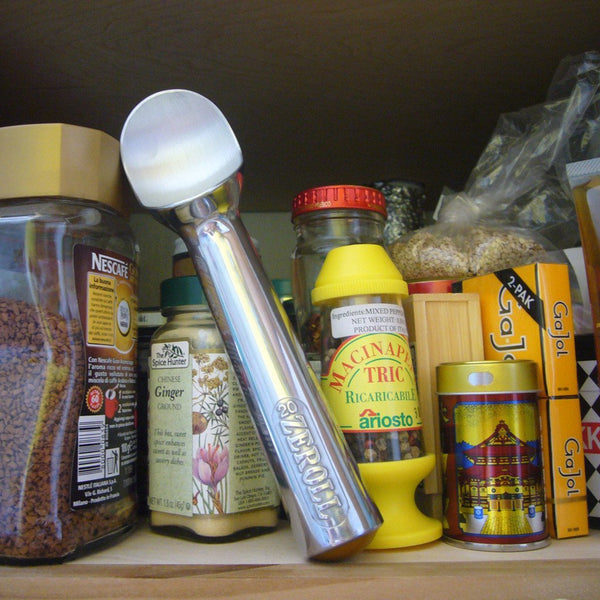 Original Ice Cream Scoop
7" x 1.5" x 1.5"
Aluminum & Non-Toxic Self Defrosting Fluid
USA
I still get excited when I recall the day my father brought home this exact ice cream scoop. It was amazing! A revelation! The super-duper-scooper contains a magic liquid that when shaken warms up the scooping part. It made for faster scooping! In our minds faster scooping meant more ice cream tossed into our bowl. We couldn't shovel the stuff in quick enough! Same amount of time scooping, with double the payload! Whoo Hoo! When we were researching our second American installment, I was really pleased to find the maker of our "wonder" scoop is based in Florida and still producing! They have been in business since 1935. It's nice to have a faster, better, work-it scoop.