THIS IS AN ARCHIVE OF EVERYTHING KIOSK HAS COLLECTED. TO MEET THE DIGITAL, WE HAVE A PHYSICAL, CURRENTLY IN STORAGE IN NEW YORK. NOTHING YOU SEE HERE IS FOR SALE. PLEASE USE AS A REFERENCE AND AN INSPIRATION AND PLEASE WRITE US IF YOU HAVE ANY QUESTIONS OR INFORMATION TO SHARE.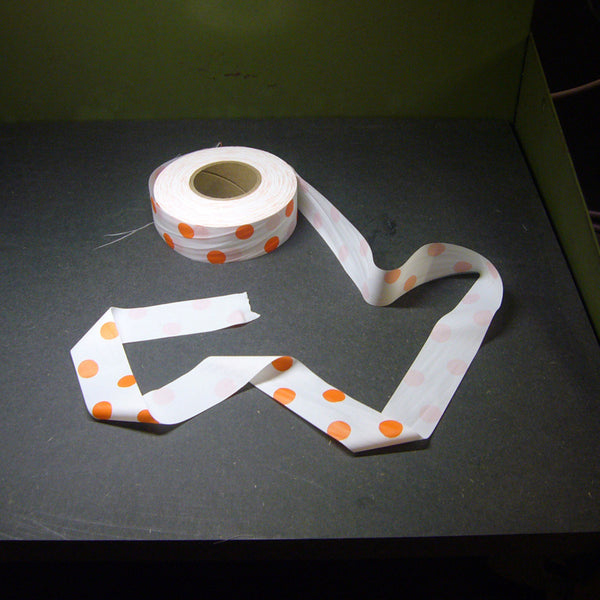 Orange Polka Dot Flagging Tape
3.25" x 1.25" x 3.25"
Vinyl
USA
Vinyl tape used for marking trees when they are in different stages of picking. Pretty dots of orange in a citrus landscape. Note: NOT sticky! Good looking...