THIS IS AN ARCHIVE OF EVERYTHING KIOSK HAS COLLECTED. TO MEET THE DIGITAL, WE HAVE A PHYSICAL, CURRENTLY IN STORAGE IN NEW YORK. NOTHING YOU SEE HERE IS FOR SALE. PLEASE USE AS A REFERENCE AND AN INSPIRATION AND PLEASE WRITE US IF YOU HAVE ANY QUESTIONS OR INFORMATION TO SHARE.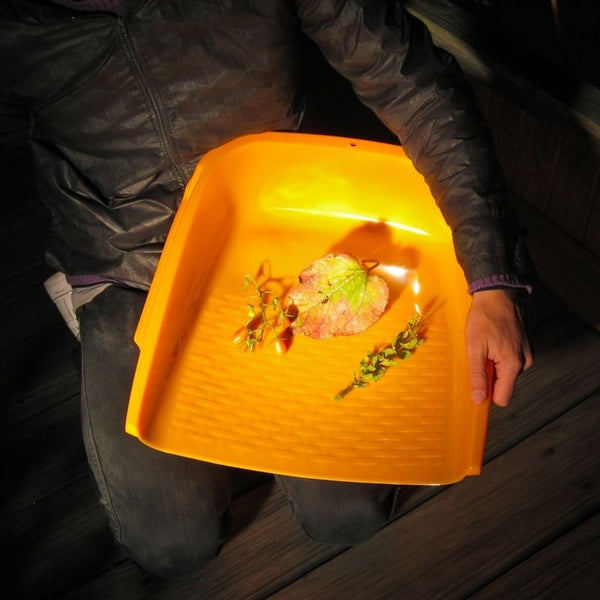 Orange Garden Shovel
16" x 15" x 5"
Plastic
JAPAN
Found at a shrine in Kamakura.
Where the grounds are meticulously cared for.
Space is at a premium in Japan,
so you don't have to guess why.
Also, a shrine is a shrine.
This plastic object will replace the bucket you carry around the garden.
It is made to hold all the
little or big debris.
Can act as a shovel as well.
The pattern is, of course,
based on the original versions
made of bamboo.
As a gardener, I can say
this is a good invention.