THIS IS AN ARCHIVE OF EVERYTHING KIOSK HAS COLLECTED. TO MEET THE DIGITAL, WE HAVE A PHYSICAL, CURRENTLY IN STORAGE IN NEW YORK. NOTHING YOU SEE HERE IS FOR SALE. PLEASE USE AS A REFERENCE AND AN INSPIRATION AND PLEASE WRITE US IF YOU HAVE ANY QUESTIONS OR INFORMATION TO SHARE.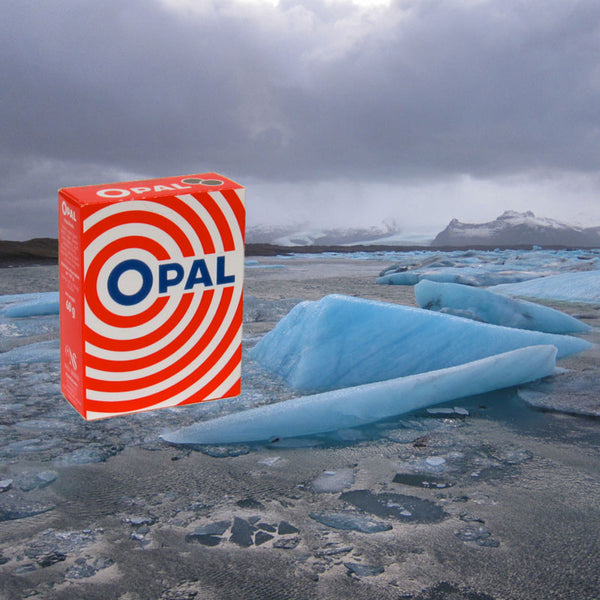 Opal Red
3" x 2.25" x 1", 60 g.
Binding Agent, Sugar, Glucose Syrup, Licorice, Flavors & Vegetable Oil
ICELAND
Mentholated licorice: if you are into it, you are into it. Good texture and chewing quality. After watching the returns on the recent Icesave referendum, we wanted a drink. The current economics in Iceland are stressful, and of course the crisis is more far-reaching and complicated than we could understand. Anyways, we headed out to the only bar in town. We saw the Opal liquor and we knew it was the right moment to try it. What to say? Yowza wowza it tastes bad. I mean really bad—even if it "helped" us see the Northern Lights later in the evening. Maybe its enlightening properties are why it sells in Iceland. No worries. If you like menthol like Marco, you will love the red box Opal. It's not yucky like the liquid Opal.