THIS IS AN ARCHIVE OF EVERYTHING KIOSK HAS COLLECTED. TO MEET THE DIGITAL, WE HAVE A PHYSICAL, CURRENTLY IN STORAGE IN NEW YORK. NOTHING YOU SEE HERE IS FOR SALE. PLEASE USE AS A REFERENCE AND AN INSPIRATION AND PLEASE WRITE US IF YOU HAVE ANY QUESTIONS OR INFORMATION TO SHARE.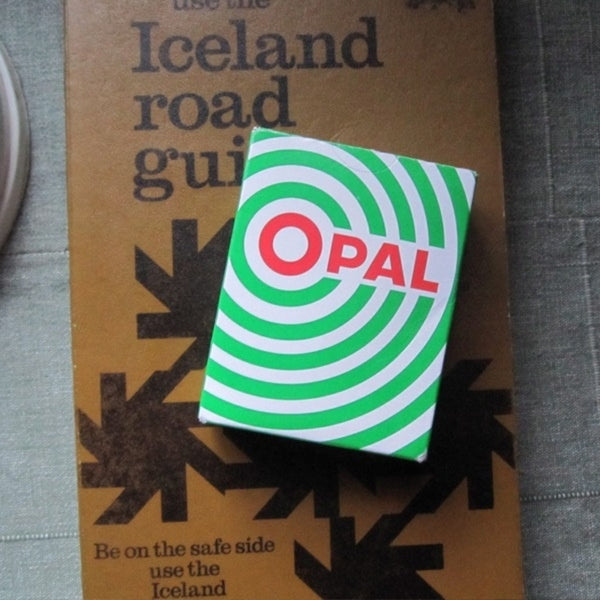 Opal Green
3" x 2.25" x 1", 60 g.
Binding Agent, Sugar, Glucose Syrup, Licorice, Flavors & Vegetable Oil
ICELAND
A licorice flavored pastel in a bullseye box. I gave one to a friend the other day claiming it was not salty, and she spit it out! To her, it was loaded with salt. To me, it was almost sweet. It's up to you. If you don't like the taste, you have an inspiring box. The vegetable oil makes it nice and soft and chewy, but not sticky. Opal packages used to be a lot smaller, and they also had a light blue "flavor". As the world gets smaller and the people get bigger (rounder), everything else grows too, I figure.