THIS IS AN ARCHIVE OF EVERYTHING KIOSK HAS COLLECTED. TO MEET THE DIGITAL, WE HAVE A PHYSICAL, CURRENTLY IN STORAGE IN NEW YORK. NOTHING YOU SEE HERE IS FOR SALE. PLEASE USE AS A REFERENCE AND AN INSPIRATION AND PLEASE WRITE US IF YOU HAVE ANY QUESTIONS OR INFORMATION TO SHARE.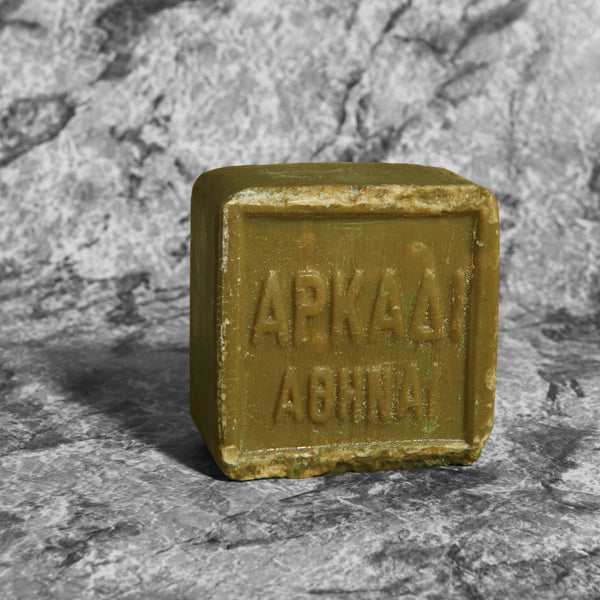 Olive OIl Soap
2.5" x 2.5" x 1.5"
Olive Oil, Water & Lye
GREECE
Eating Greek olive oil is good for you and makes you happy, so shouldn't washing with it be good too? Indeed. Apparently, to make a true castile soap, one should use olive oil. Olive oil soap is the most basic soap in the world, seemingly first produced in 1562; it is very mild and great for dry skin. Frankly, it can get a little slimy, so I don't use it in the shower. Instead, I use it at the work or kitchen sink all the time. There's only a very slight olive smell, which I consider a plus. If you want lots of scent and suds, this is not the soap for you.